Discover Vol. 5 of our award-winning Ideas of Order Magazine!
Read More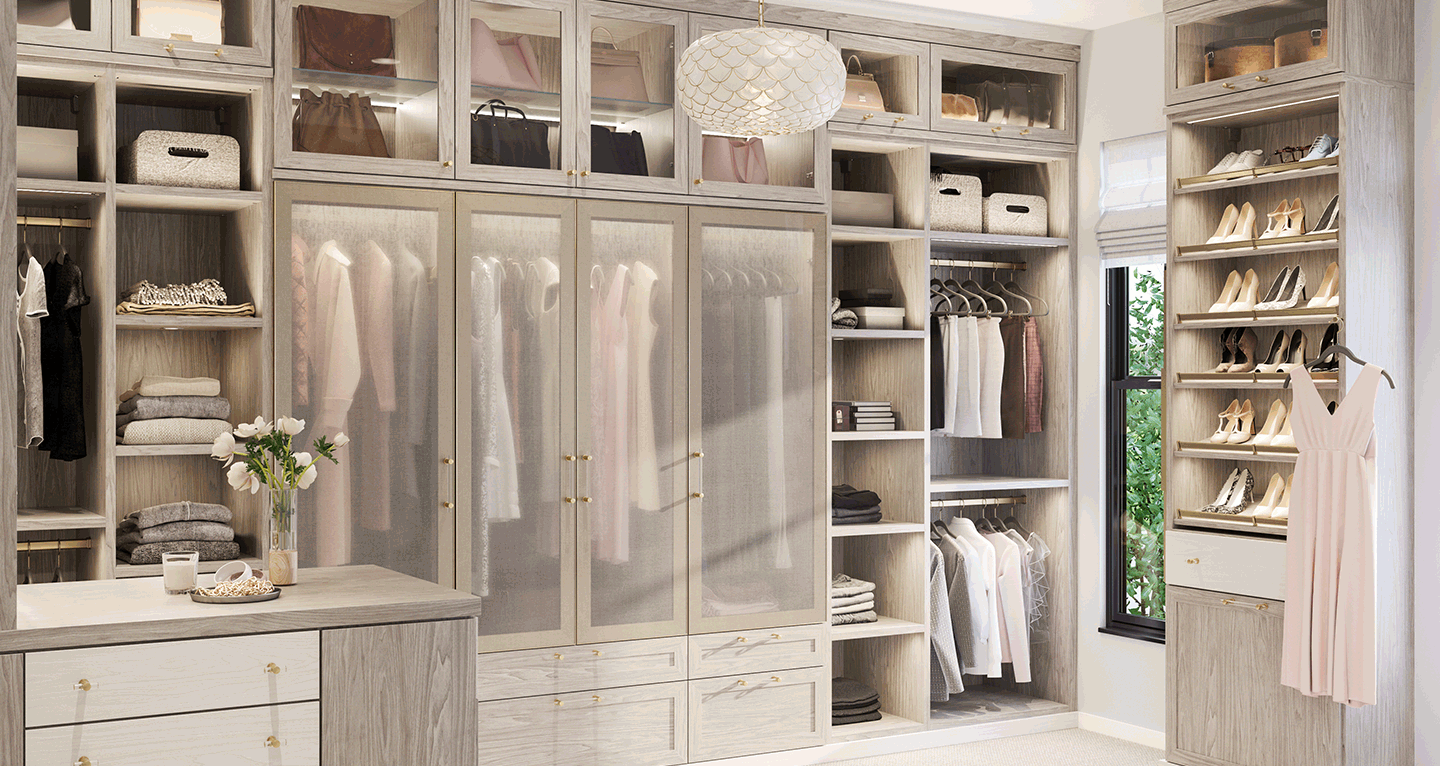 California Closets Miami
Serving South Florida, including Aventura area down to the Keys area, California Closets Miami works to understand your exact needs, style, and budget to create custom storage systems that are both beautiful and functional. From walk in closets and Murphy beds to laundry rooms, entertainment centers, and home offices, our professional closet designers are experts in the art of home organization. Once you're ready to explore custom design ideas for your space, schedule a complimentary in-home or virtual consultation. Together, we'll collaborate with you on every step of the process and on your schedule. California Closets is distinguished by a legacy of innovation, organizational expertise, quality craftsmanship, and design authority. Our teams of professional design consultants and installers are dedicated to providing an exceptional experience throughout the entire process of creating and installing organizational systems for the whole home. Serving Miami, Florida and surrounding locations near you.
I think the company is committed to providing great service and the customer's complete satisfaction. Love our new home office! Thank you!

Commitment to excellence in relationship building and product. Thank you California Closets!

My design consultant LISTENED to my wishes and designed my closet as I wanted without adding items I never requested.

The designers are the reason I chose California Closets. My design consultant designed our three closets and went over each detail over and over again to make sure we were completely satisfied. In all my years in business I have never found anyone as exceptional as him – truly an asset to your company!

I had a wonderful experience. The design consultant designed my walk-in closet and I am very pleased with the outcome. The installers showed up on time and ready to work. They were very professional and cleaned up the area before leaving. California Closets provided top notch service and I am a very satisfied customer.

It was a great experience having my closets transformed and obtaining the storage room I have gained. It was the best investment I have made so far in my new home. I will use California Closets for future projects. Thank you California Closets. Keep up the great job.

The process was effortless, the designer did a great job understanding our needs and thus giving us the closets we wanted and needed. Also the installers were very professional and extremely through. Simply a GREAT experience all around.

Loved the service and your installers are real professionals. I am still shocked that he vacuumed after his mess. I'm so happy with your service. Thank you.

My experience with California Closets: It began with an accurate measurement of my closets by the consultant who then created a proposed design. As I am a hands-on type I asked her for an in-showroom consultation to go over the designs and to see designs and materials firsthand. The consultation was thorough and it resulted in me placing an order within my budget. This was topped off with an on-time, correct, trouble-free installation. This was a nice experience. Thank you!

It was very nice – the designer made me feel like he was my personal decorator. He was available whenever I called or emailed him, plus he was very informed and had an answer for all of my questions.

The designer made everything easy — she came to my new apartment, we talked about what I needed in the closets, and proceeded to measure and make magic happen on her computer. Ten days later my four new closets were installed with no fuss and no mess. I am extremely pleased with the result and am now ready for a 5th closet to be done.
VISIT A SHOWROOM IN MIAMI
Visit the Miami showroom to get an up-close look at California Closets' high-quality systems, unique finishes, and accessories offered. When you are ready to explore custom ideas for your space, schedule a complimentary showroom or in-home consultation.
THE IDEAS OF ORDER PODCAST

Our new podcast with designer and HGTV star Jeremiah Brent features candid conversations on the spaces that shape us.

IDEAS OF ORDER

Discover Vol. 5 of our award-winning magazine and the stories that reflect our deep connection to where we live.
Favorite Local Projects Near Miami
We'll collaborate with you to make every room in your home work better for you. See some of our favorite projects right here in Miami.
Five different styles for your dream closet

With a fabulous outer life here in the vibrant city, the inside of your home should reflect that as well.

Simple kitchen organization ideas

Do you love to entertain or cook? Then you need a kitchen that's organized and designed to your tastes.

Create endless space with custom garage storage

More often than not, people neglect their garages. They often use them as a "dumping ground" for all of their junk.
Meet Our Team
The best in Miami
Our expert design consultants will help you create the perfect solution for you.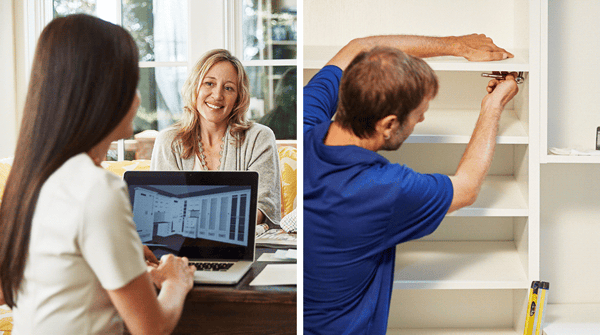 Career Opportunities
Join us in our mission to design better lives through custom storage solutions and organization. At California Closets, Miami, Florida, we pride ourselves on being an outstanding employer that offers excellent benefits, competitive salaries, and professional development.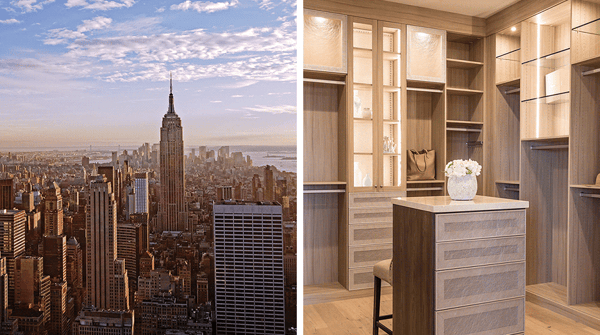 To The Trade
Throughout our more than 40 years as the leader in custom storage, we've worked as a trusted partner on thousands of projects with some of the most talented home professionals. To collaborate on your next project, join our Trade Partnership Program today.