We're Hiring! Find Jobs and Apply Today
Read More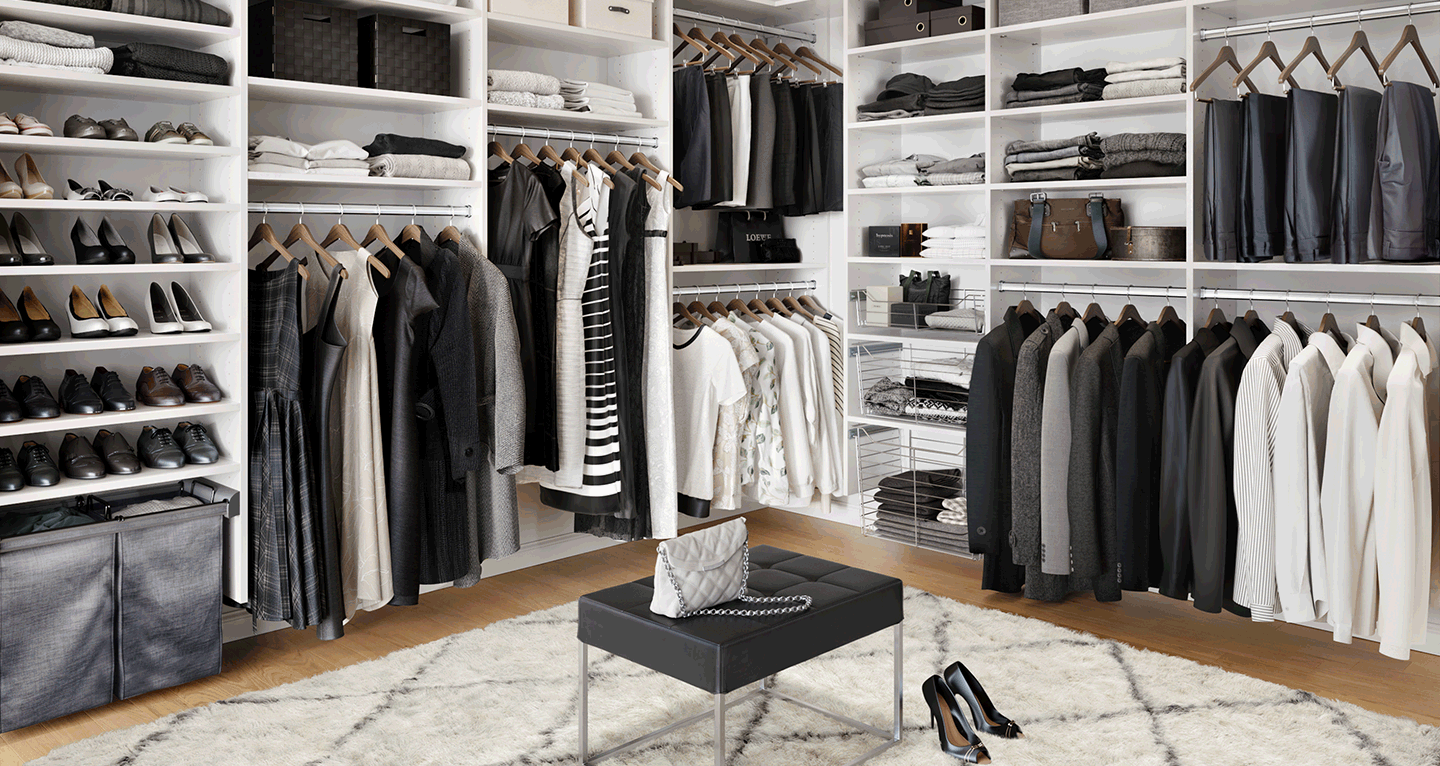 California Closets Atlanta
Serving the Atlanta, Georgia, metro area, as well as Birmingham, Alabama, and the western Carolinas, California Closets Atlanta works to understand your exact needs, style, and budget to create custom storage systems that are both beautiful and functional. From walk in closets and laundry rooms to kitchen pantries, home offices, and garage storage, our professional closet designers are experts in the art of home organization. Once you're ready to explore custom design ideas for your space, schedule a complimentary in-home or virtual consultation. Together, we'll collaborate with you on every step of the process and on your schedule. California Closets is distinguished by a legacy of innovation, organizational expertise, quality craftsmanship, and design authority. Our teams of professional design consultants and installers are dedicated to providing an exceptional experience throughout the entire process of creating and installing organizational systems for the whole home. Find us in Atlanta, Georgia and surrounding locations near you.
California Closets offers the best designs to achieve what we want in our home, and the quality and selection of the product is outstanding.

High quality product, well designed, very functional, expertly installed. Zero complaints. My consultant totally maxed out the storage function with her design. She worked a miracle in a small space.

Following a significant closet collapse which gave us the opportunity to seek a custom solution, our consultant worked quickly and efficiently to help solve our closet dilemma while maintaining a reasonable budget. Installation was equally professional and executed quickly. Love our new closet!

Was fantastic! They were committed to doing the job right and I was very happy with the final product. Very happy with our design consultant for dreaming this up for us! Many thanks!

Well firstly our design consultant was unbelievably amazing, not to mention the two installers who fitted our closet. We are so impressed with the service & not to mention that we are over the moon with our closet. We will definitely refer California Closets to friends and family, not even a question.

It was a great experience from start to finish. Starting with the first call after requesting a consultation online to set up the initial appointment, to the installer leaving my home as clean as when he arrived. We had checked several other companies and decided on California Closets because of its reputation, longevity in the business, product features, and cost. I'm sure it added immediate value to our new home. Thanks for a job well done.

I've used California Closets for two projects because they are very easy and efficient to work with, do not require much of my time, and provide a great product at a reasonable price. Our design consultant is quick to respond and made our new closets the easiest part of our remodel!

The process of having my closet updated with California Closets was simple. The hard part was taking all my stuff out and putting it back in once the process was completed. Overall beautiful closet in the end. My husband says our closet looks like a department store with everything nice and neat now.

You are easy to work with and were able to figure out great solutions for a complicated space. Also love that California Closets can maximize my small budget. Love my amazing new closets.

I was extremely pleased with California Closets. Our design consultant was professional, flexible and sweet. I adore my new closets! They have made me happy every day!

California Closets offers the highest quality products and service in the industry. Others do not compare. The design, installation, and service were outstanding.

Our design consultant is a really great designer. After many revisions to overcome physical obstacles and satisfy expectations, I got just what I was looking for. The installers were also fantastic. They worked 8 hours straight and delivered a final product with a high attention to detail. My neighbors are envious!
VISIT A SHOWROOM IN ATLANTA
Visit the Alpharetta, Buckhead or East Cobb showrooms to get an up-close look at California Closets' high-quality systems, unique finishes, and accessories offered. When you are ready to explore custom ideas for your space, schedule a complimentary showroom or in-home consultation.
Our Process

Starting with a complimentary virtual or in-home design consultation, we'll collaborate with you to create the perfect solution for you and your home.

IDEAS OF ORDER

Discover Vol. 5 of our award-winning magazine and the stories that reflect our deep connection to where we live.
Favorite Local Projects Near Atlanta
We'll collaborate with you to make every room in your home work better for you.
See some of our favorite projects right here in Atlanta.
Reclaim your compact laundry room in three simple steps

If used properly, a laundry room can be a great space for storage and organization.

How to have a productive home office without the clutter

Our designers have provided space-saving organization solutions for your home office.

The ultimate home entertainment makeover

Expert designers have provided several ways to make sure your home is entertainment-ready.
Meet Our Designers
The best in Atlanta
From an initial conversation through design and installation, our expert design consultants will guide you through the California Closets process and collaborate with you every step of the way. They are committed to serving you and believe that exceptional design can help us all live more organized and happy lives.
Lynn Kercher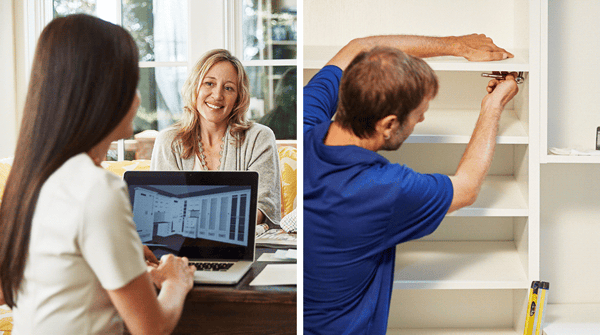 Career Opportunities
Join us in our mission to design better lives through custom storage solutions and organization. At California Closets, Atlanta, Georgia, we pride ourselves on being an outstanding employer that offers excellent benefits, competitive salaries, and professional development.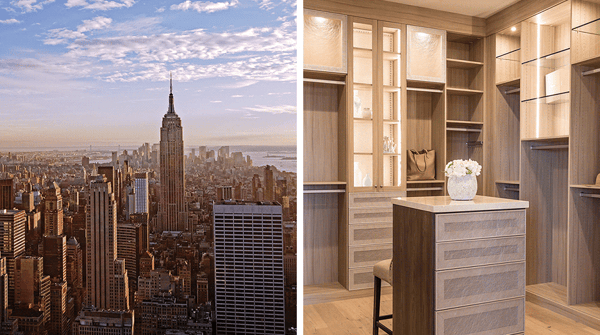 To The Trade
Throughout our more than 40 years as the leader in custom storage, we've worked as a trusted partner on thousands of projects with some of the most talented home professionals. To collaborate on your next project, join our Trade Partnership Program today.