Discover Vol. 5 of our award-winning Ideas of Order Magazine!
Read More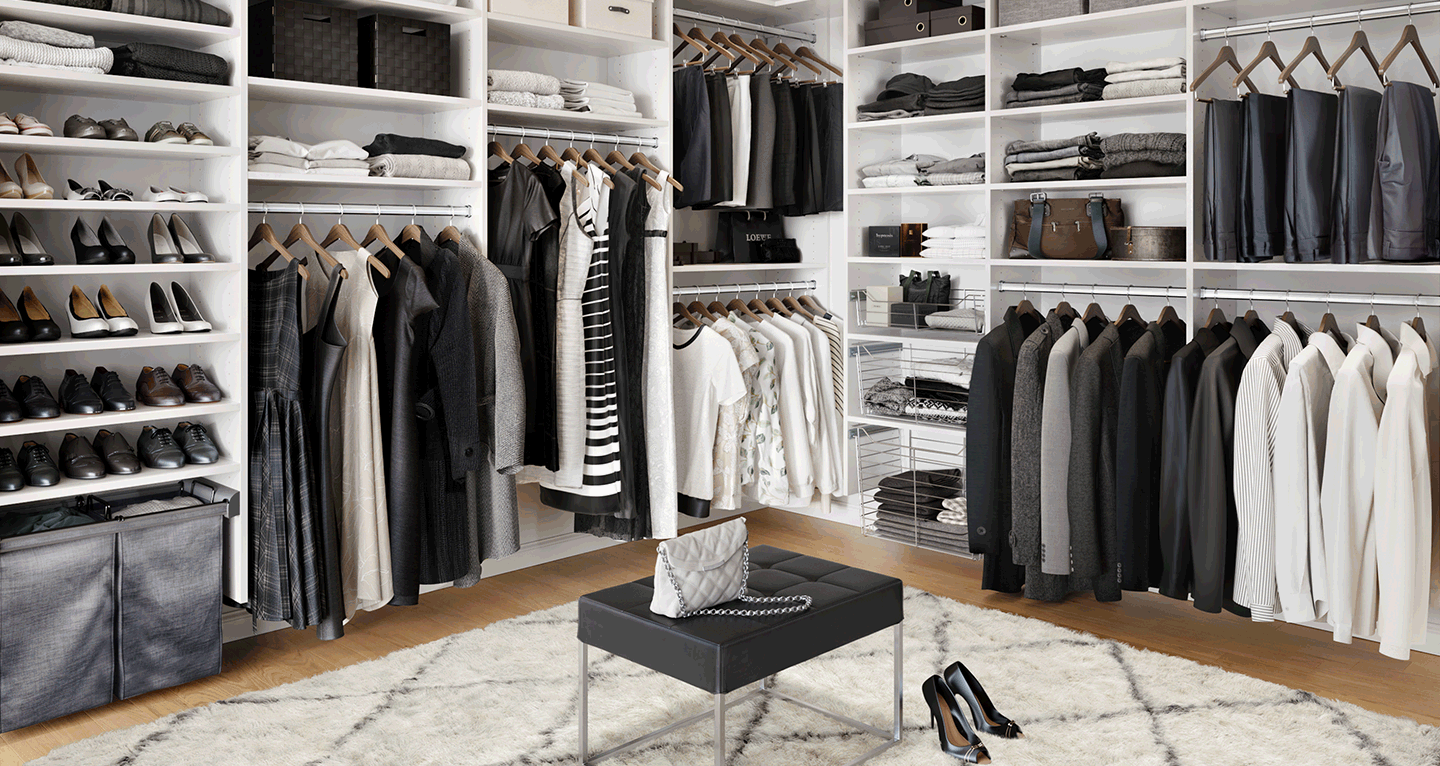 California Closets Syracuse
A pioneer in custom home storage for New York since 1995, California Closets Syracuse has more than 20 years of experience in devising innovative designs and increasing the storage possibilities of every type of home in order to suit their clients' specific needs. From walk in closets and Murphy beds to entertainment centers, home offices, kitchen pantries and garage storage, our professional closet designers are experts in the art of whole home organization. Whether you have a ranch-style home near Onondaga Lake or a craftsman-style townhouse near Ithaca's Cornell University, the expert team will design the perfect custom closet solution for your home that suits your aesthetic. California Closets Syracuse is passionate about their "family" of local employees. This team locally manufactures all of its products to ensure high-quality craftsmanship that's truly customized. Once complete, each product is installed by a Syracuse-based expert California Closets installation technician. California Closets Syracuse serves the entire CNY area, including Manlius, Fayetteville, Jamesville as well as Utica/New Hartford, Skaneateles, Cazenovia, and the Southern Tier!
Awesome! The closet exceeded my expectations and the installer was friendly, knowledgeable, and left the area neat and tidy!

The design process is fun and easy. The installation phase is also fun and easy. It is a real kick to see your design come to life. The installer was extremely personable and helpful. I love my new custom storage/media closet.

The experience was much better than I was expecting. Everyone was professional, courteous, and they know what they're doing! I am a pretty organized person but I wasn't able to organize things as I like with the open wire shelves I previously had. With the new design, I can organize everything — all the oils and vinegars in one cubby etc. — and it's very easy to see what I have on hand and what I need. This will help me stay organized and it looks beautiful!

I liked the professionalism of the California Closets employees. They worked hard to ensure that our needs were met and that the final installation met our expectations.

Exceeded my expectations. My design consultant and installer were knowledgeable, professional, and accommodating. Because of them I have already recommended California Closets.

My consultant listened to what I wanted, designed a great space, and followed up with me frequently. I've already gotten a lot of compliments on the mudroom closet and look forward to using it frequently.

The 3D design consultation was amazing and made us feel good about moving forward with the project. The staff were very nice and pleasant to work with. Installation was smooth and stress free. Overall it was a great experience!

The design consultant was very professional & knowledgeable about the product. I liked how she drew the plan up on her laptop and could show me just what the closet would look like. She made the closet fit my needs. The installer was such a nice guy, very efficient but took the time to be sociable. A very positive experience.

Our design consultant was so helpful and listened to what we needed. The installer was prompt, worked hard, asked my suggestions, and even cleaned up! Excellent service from beginning to end. I have 1-2 other projects in the next few years using your services. I talk a lot so I will spread the word about what you offer.

I love love love my California Closets. Working with my consultant was amazing. She helped me to create my room/closet and never made me feel hurried. The installation guys were very professional. Very fast, polite, thorough, and cleaned all of the fixtures upon completion. Hard to find great products and workmanship these days. Thankfully I was not disappointed and would recommend this company to everyone!! Thank you so much.

We have welcomed California Closets into our homes before and they did not disappoint. Everything was on time, neat, fast and just about perfect! We love our new closet and plan to do more.

It was a great experience. I loved our designer, was very personable and easy to talk to. Also our installer was a very personable and professional young man. He installed everything so fast that I was shocked. He then explained everything about the shelving before he left. Our whole experience was super! I certainly would recommend California Closets to others.
VISIT A SHOWROOM IN SYRACUSE
Visit the Dewitt showroom to get an up-close look at California Closets' high-quality systems, unique finishes, and accessories offered. When you are ready to explore custom ideas for your space, schedule a complimentary showroom or in-home consultation.
THE IDEAS OF ORDER PODCAST

Our new podcast with designer and HGTV star Jeremiah Brent features candid conversations on the spaces that shape us.

IDEAS OF ORDER

Discover Vol. 5 of our award-winning magazine and the stories that reflect our deep connection to where we live.
Favorite Local Projects Near Syracuse
We'll collaborate with you to make every room in your home work better for you. See some of our favorite projects right here in Syracuse.
Organize your bedroom with a custom closet design

Here in Syracuse, you need to be able to come home to something you truly love - your bedroom.

Why home storage needs to be personalized

For homeowners in Syracuse, home storage needs to be organized, functional and designed to your tastes.

Five tips on closet organization

If you live in Syracuse, you know that organizing your closet is not exactly the first priority. Let us make it easy on you.
Meet Our Designers
The best in Syracuse
From an initial conversation through design and installation, our expert design consultants will guide you through the California Closets process and collaborate with you every step of the way. They are committed to serving you and believe that exceptional design can help us all live more organized and happy lives.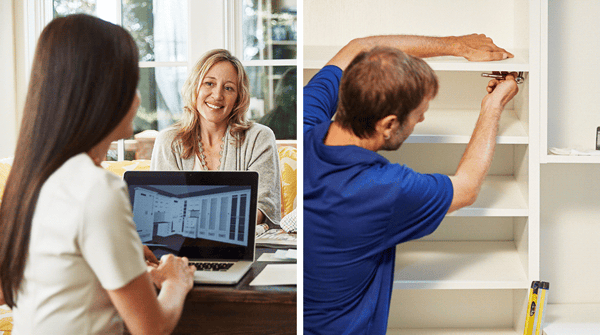 Career Opportunities
Join us in our mission to design better lives through custom storage solutions and organization. At California Closets, Albany/Syracuse, New York, we pride ourselves on being an outstanding employer that offers excellent benefits, competitive salaries, and professional development.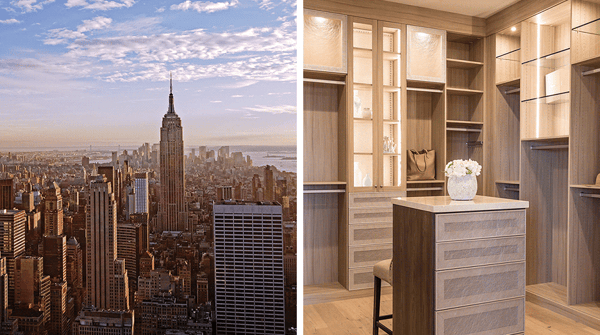 To The Trade
Throughout our more than 40 years as the leader in custom storage, we've worked as a trusted partner on thousands of projects with some of the most talented home professionals. To collaborate on your next project, join our Trade Partnership Program today.