Discover Vol. 5 of our award-winning Ideas of Order Magazine!
Read More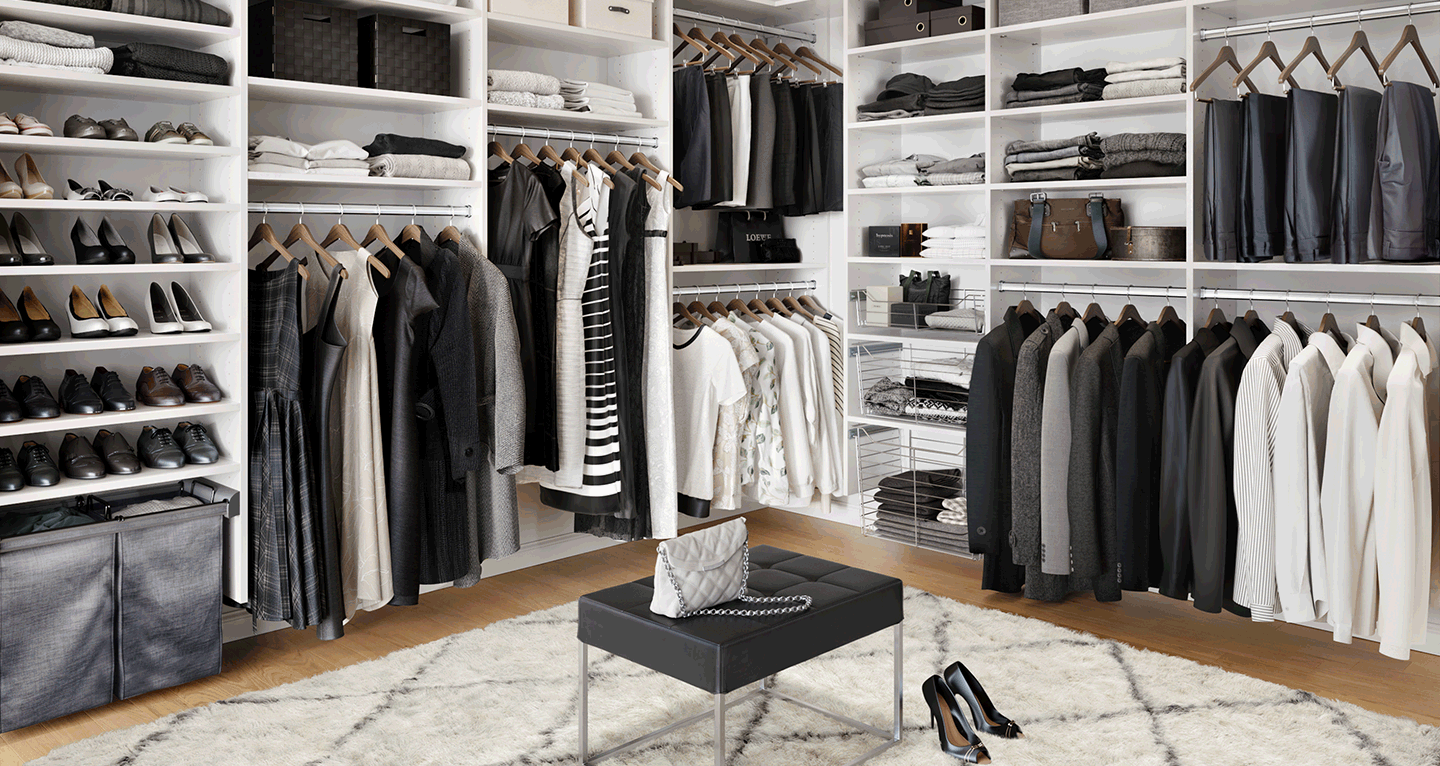 California Closets Memphis
Serving Arlington, Collierville, and Lakeland, Tennessee, as well as Southaven and Marion to the east, California Closets Memphis works to understand your exact needs, style, and budget to create custom storage systems that are both beautiful and functional. From walk in closets and kitchen pantries to mudrooms, laundry rooms, garage storage, and flexible home offices and craft rooms, our professional closet designers are experts in the art of home organization. Once you're ready to explore custom design ideas for your space, schedule a complimentary in-home or virtual consultation. Together, we'll collaborate with you on every step of the process and on your schedule. California Closets is distinguished by a legacy of innovation, organizational expertise, quality craftsmanship, and design authority. Our teams of professional design consultants and installers are dedicated to providing an exceptional experience throughout the entire process of creating and installing organizational systems for the whole home. Find us in Memphis, Tennessee and surrounding locations near you.
If anyone were to ask me, "What's the best investment I can make in my home," I would say California Closets. It was fairly expensive, but worth every penny. Finally, we don't have to store our clothes in tubs and ugly dressers anymore! California Closets made our small master closet the crown jewel of our new home.

I was so pleased with California Closets. My initial contact was within 24 hours of my request for information. The consultation was completed within a week, with drafts of my closet provided within 5 days of that. My closet was installed in less than 30 days from the initial contact! Great service, very professional staff and installer and best of all, I LOVE MY NEW CLOSET!

I love my new closet, pantry and craft room. The sales rep was professional, well-prepared and listened to what I wanted. I had a house full of different vendors installing things and the California Closets installers were by far the most upbeat, pleasant, careful and unobtrusive. They did their job, cleaned up and we were done. I am very happy with the whole experience.

We had a great experience! The selection process was quick and easy. lnstallation was fast. The staff was friendly and knowledgeable and wonderful to work with. The quality of the work and the product was excellent. We couldn't be happier with our beautiful closets!!

This is my third time using California Closets and I'm very pleased with how they always turn out. My designer was very good; she suggested just the right style for me. The closet looks great and would use them again in a heartbeat. Thanks.

Excellent design process, order process and installation. Quality is great. The product is very flexible. We are thrilled.

Our whole experience with California Closets has been awesome! I am totally taken back by their knowledge, professionalism and friendliness. The design was perfect and the installation was top notch. California Closets rock!!!!

I like the fact that they were ON TIME. Also they were very professional and used blankets to put their supplies on instead of my hardwood floors. Thank you.

I have a small space and a small budget. Even though I was not going to be the biggest customer, I was treated very well. The installer showed up early, got the job done, and left no mess. I am thrilled with my closet and cannot wait to build out my others too.

It was the same wonderful experience as I had ten years ago when California Closets did work for me, which is why I returned when I needed the company's help again. The work California Closets does makes a huge difference in regard to organization and the people with whom I have worked with have been the very best – so extremely pleasant and personable and capable. Dealing with this company is a "win" all the way around from beginning to end.

The process was quick and easy! I felt like my design consultant listened to me and made suggestions that were in my budget and fit my needs. The installer was quick, clean, and efficient. He was very polite and did an awesome job!

The consultant was excellent. He took the time to count my shoes and measure the length of my dresses. He also took into consideration my height. My closet was personalized to suit my needs.

We were very impressed with the quality of the materials used and the efficiency of the crew that came to our house. They installed cabinets and shelving in an upstairs bonus room and then installed storage cabinets and a work area in our garage. They did this all in one day. We are extremely pleased with the appearance of our cabinets. We would recommend California Closets to anyone who wants a quality product professionally installed that you will be proud to show your friends.

The consultant was extremely nice. She wasn't pushy at all and worked with us to stay within our budget. I am so happy with our closet and look forward to maximizing our space!

I'm usually very busy but the consultant kept in touch with me on updates, improvements, or any other changes. The installation went well without a problem and they are beautiful!!! My husband and I love our master closet and pantry. We can't believe how much we can fit and still have room. I can't wait to fix my garage so California Closets can help me organize it. Thank you for a great job!

From start to finish, the entire experience and project was handled properly. Complete experts in their field; highest caliber professionals across the board. We. Are. Thrilled. Recommend!!
SERVICING THE GREATER MEMPHIS AREA
California Closets services the Greater Memphis Area, offering high-quality systems, unique finishes, and accessories. When you are ready to explore custom ideas for your space, schedule a complimentary in-home consultation by calling (901) 402-0889.
THE IDEAS OF ORDER PODCAST

Our new podcast with designer and HGTV star Jeremiah Brent features candid conversations on the spaces that shape us.

Finance Your Project

California Closets Memphis now offers financing for your custom storage solution project.* We have several options available to suit your needs.
See What's Happening in Memphis
GIVING BACK

California Closets Nashville participates in a number of local charities.

EXPERIENCE US ON HOUZZ

California Closets of Nashville has won "Best in Customer Service" & "Best in Design" on Houzz® for the second year running.
Meet Our Team
The best in Tennessee & Northern Alabama
From an initial conversation through design and installation, our expert design consultants will guide you through the California Closets process and collaborate with you every step of the way. They are committed to serving you and believe that exceptional design can help us all live more organized and happy lives.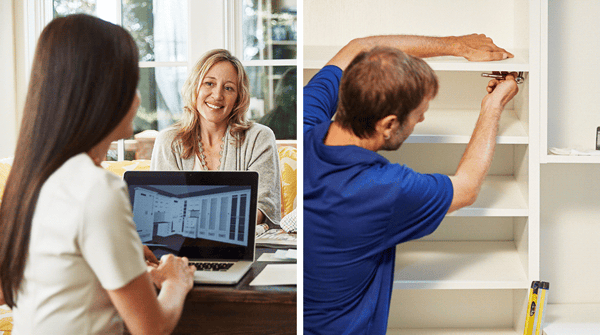 Career Opportunities
Join us in our mission to design better lives through custom storage solutions and organization. At California Closets, Nashville, Tennessee, we pride ourselves on being an outstanding employer that offers excellent benefits, competitive salaries, and professional development.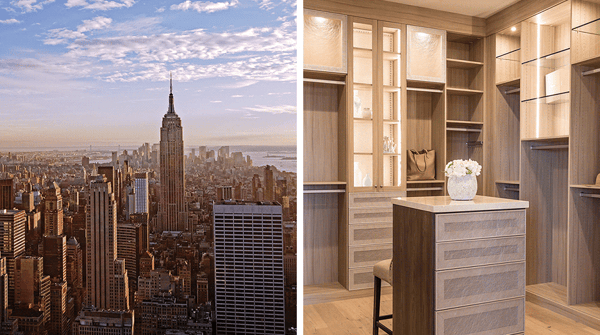 To The Trade
Throughout our more than 40 years as the leader in custom storage, we've worked as a trusted partner on thousands of projects with some of the most talented home professionals. To collaborate on your next project, join our Trade Partnership Program today.
*Subject to credit approval. Financing for the GreenSky® consumer loan program is provided by Equal Opportunity Lenders. GreenSky® is a registered trademark of GreenSky, LLC, a subsidiary of Goldman Sachs Bank USA. NMLS #1416362. Loans originated by Goldman Sachs are issued by Goldman Sachs Bank USA, Salt Lake City Branch. NMLS #208156. www.nmlsconsumeraccess.org.