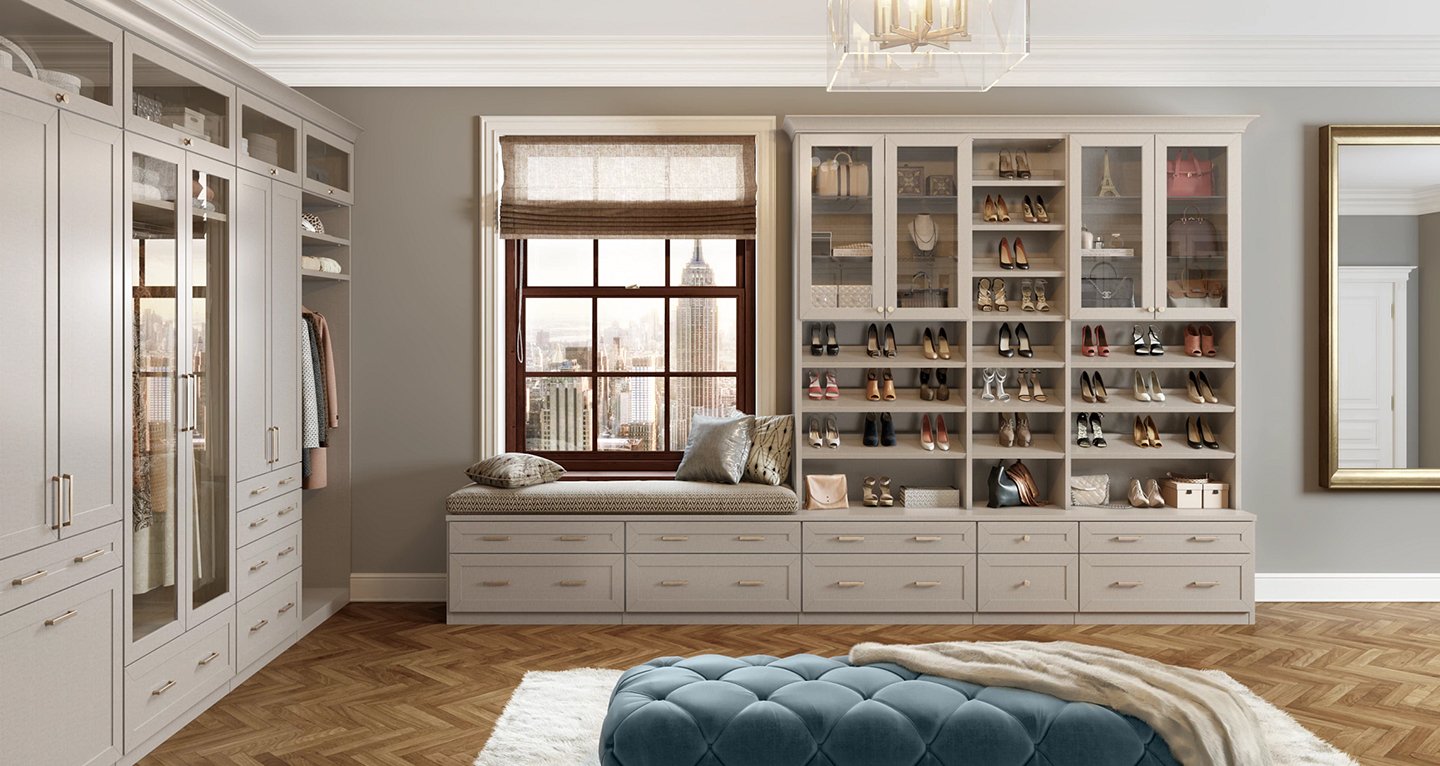 California Closets Fort Worth
An innovator of personalized organization for more than 25 years, California Closets Fort Worth provides custom closets and storage solutions for customers living in Greater Fort Worth in the west to Joe Pool Lake, Arlington and Southlake in the east. Whether you have a large brick home in the River Bend Estates that needs a custom walk-in closet to make it complete, or your modern condo in Downtown Fort Worth needs a wall bed in its second bedroom to maximize space, the team at California Closets Fort Worth will work closely with you to create a solution that works for you and your family. While there is not a showroom in the Fort Worth area, you can schedule a complimentary in-home consultation when you are ready to explore custom ideas for your space. If you find yourself in the Dallas area, stop by one of the showrooms in Dallas, Plano, or Southlake to get an up-close look at the variety of systems, finishes and accessories offered.
Great job! My husband and I love our closet! It is simply beautiful and we can fit all of our clothes and shoes within.

Extremely efficient, friendly, helpful. You made my dream come true.

We love our new closets. The entire process went very smoothly. I appreciated the thoroughness of our designer. She really knows her product and was able to quickly design our closets to suit our needs. I especially love how beautiful and functional the closets are. The layout makes it so easy to keep organized. Thank you!

This was a very enjoyable, efficient and professional event. This is the closet I dreamed about ever since I moved into the house three years ago. We did this with an entire Master Suite remodel, and it is just gorgeous.

My experience with California Closets was excellent! My design consultant was the best. She knew exactly what I wanted to accomplish with my closet and I could not be happier with the finished project. I am amazed at the efficiency of my space now, everything has a place and looks beautiful! I can't say enough about your company, I don't think I have ever been happier with a design!

Everyone who helped us seemed genuinely to want to help. Everyone was very professional and went the extra mile for me.

Very detailed, listened to our needs and executed on providing us with an outstanding final product.

Having dealt with other installations, I was very impressed with the professional service that my design consultant provided as we planned together for the final layout. The installation crew were very organized, arriving as scheduled, and completed the assembly as if they were following a checklist for safety, production time and a great finished product that I will share with other owners in our retirement complex.

The design expertise and service was invaluable. And the process was extremely easy throughout. The results are amazing and my closet is both beautiful AND functional now – I LOVE IT!

This experience exceeded my expectations on every measure. We have been impressed by the prompt reply to our original inquiry, the speedy first meeting with our fabulous designer, the fast turnaround of a spot on design, the quick turnaround of a SECOND design for another area and the crazy fast fabrication and installation of that cabinetry by a friendly, talented and dedicated team. The end result? Gorgeous cabinetry that is the envy of neighbors and friends.

My design consultant was fantastic! He came up with a wonderful solution to what we were looking for and went above and beyond for us. We are extremely happy with the new space and it looks like it was meant to be there all along!
UPGRADE TO A PREMIUM FINISH FOR FREE

Now through December 31, save up to 15% on your custom-designed home storage solution when you upgrade to a premium finish. Book your complimentary consultation today.

THE IDEAS OF ORDER PODCAST

Our new podcast with designer and HGTV star Jeremiah Brent features candid conversations on the spaces that shape us.
Favorite Local Projects Near Fort Worth
We'll collaborate with you to make every room in your home work better for you. See some of our favorite projects right here in Fort Worth.
Maximize storage and gain space with a wall bed

There's a common problem for people with limited space: there's never a place to comfortably sleep guests.

Why a custom closet can be the start of an organized home

There's a belief that if you clean and organize your external world, your inner world will change.

Entertain guests at home with the ultimate media center

If you love to entertain but you space needs an upgrade, consider installing a custom media center.
Meet Our Designers
The best in Fort Worth
From an initial conversation through design and installation, our expert design consultants will guide you through the California Closets process and collaborate with you every step of the way. They are committed to serving you and believe that exceptional design can help us all live more organized and happy lives.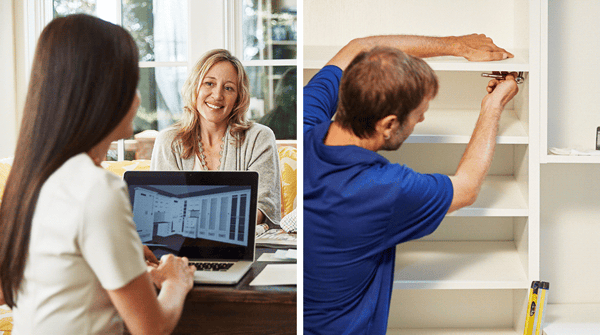 Career Opportunities
Join us in our mission to design better lives through custom storage solutions and organization. At California Closets, Dallas, Texas, we pride ourselves on being an outstanding employer that offers excellent benefits, competitive salaries, and professional development.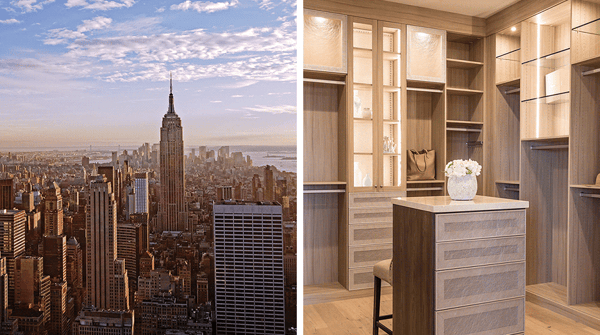 To The Trade
Throughout our more than 40 years as the leader in custom storage, we've worked as a trusted partner on thousands of projects with some of the most talented home professionals. To collaborate on your next project, join our Trade Partnership Program today.