Discover Vol. 5 of our award-winning Ideas of Order Magazine! Read More.
Read More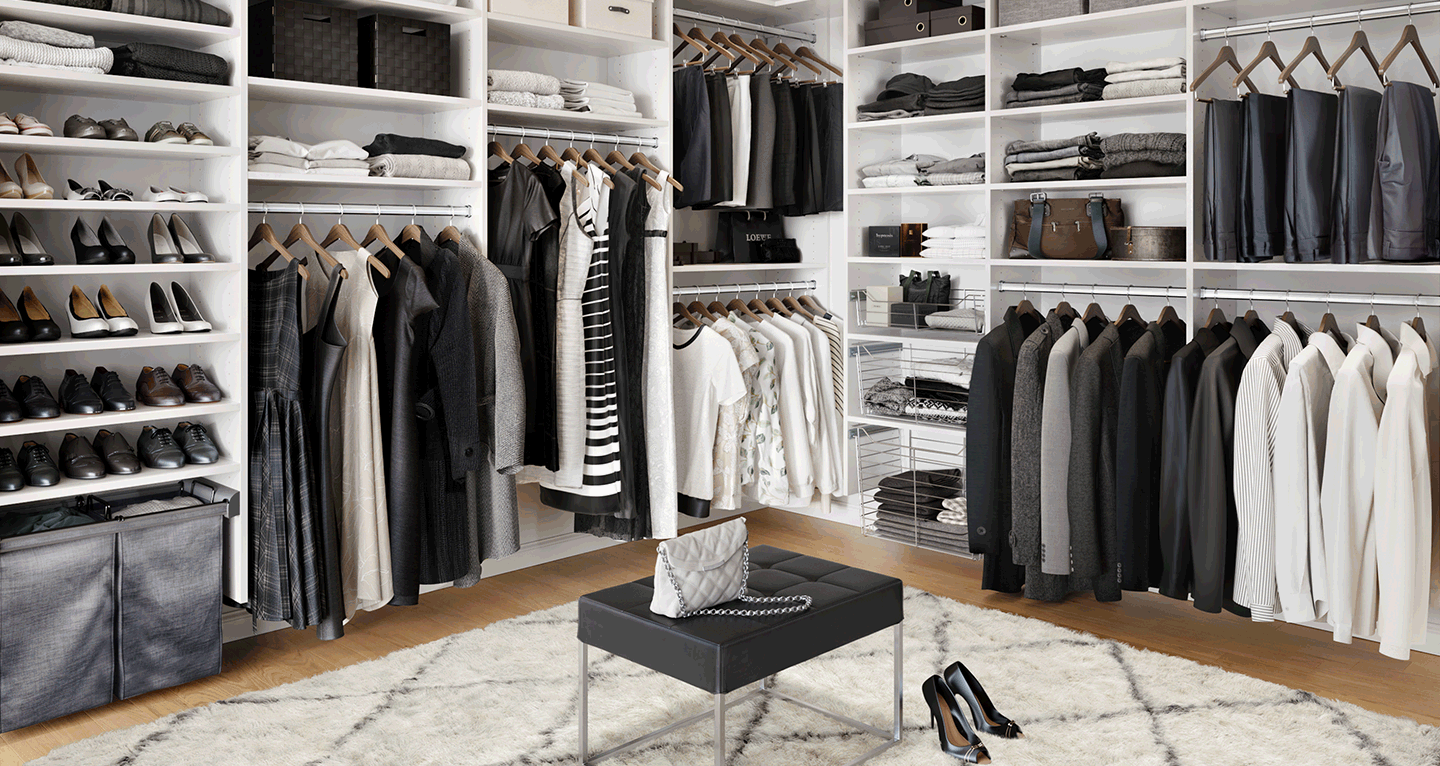 California Closets Charlottesville
California Closets Charlottesville has been an area leader in innovative custom closet and home storage design since 1988. For more than 27 years, the team has worked with clients from Harrisonburg in the north to Charlottesville in the south to develop stylish and functional organizational systems for their homes. Whether your large, colonial estate just outside of Charlottesville needs a boutique walk-in closet to make it complete, or your modern townhouse in Harrisonburg could use a custom garage solution for your growing collection of outdoor gear, the team at California Closets Charlottesville will design the perfect customized storage solution for your home that fits your aesthetic and budget. While there isn't a showroom in this area, nearby design consultants are happy to come to you. Schedule a complimentary in-home consultation when you are ready to explore custom ideas for your space.
Very professional and skilled service; expert design job; super installation.

Loved working with my design consultant. She came out to my home twice and spent a lot of time to ensure that measurements were correct and everything would come out as expected which it did. The work crew did a nice job in arranging the garage and building my media unit upstairs.

The service was professional and excellently installed. Care was taken not to cause any damage to the surrounding areas and the area cleaned after completion of the job.

Extremely satisfying from initial consultation to the completion of the installation!

Perfection! My design consultant made the design experience so much fun. I love how much space I have in my closet now. I'm looking forward to doing ALL the closets in the house. The install team were professional and friendly. Would recommend them to everyone.

The quality of the workmanship is excellent. All personnel were courteous and very knowledgeable. The scheduling of the install was perfect and on time. Excellent job by all concerned. We are very happy. Thank you.

My experience was GREAT! I LOVE LOVE LOVE my newly organized closet system. Thank you California Closets for a great job! I will definitely recommend you to friends. My kids are even trying to persuade me to get their closets done, which I may consider in the near future.

It was great. My design consultant was absolutely wonderful. She listened to what I wanted, helped me with the design, made adjustments as requested, and I ended up with a beautiful closet designed just for me. The installers, too, were very professional. I am so excited about my new closet and very pleased with my overall experience with California Closets.

Designing the space was an excellent experience. The design consultant offered excellent suggestions based on the needs I identified. The installation technicians were professional. I would definitely recommend California Closets to my friends.

In each step in the process, from scheduling the designer to completion of the project, my needs and concerns were at the top of the list. The product itself is beautiful and the size of my closets tripled. I'm very happy.

The designer was ready, willing, and able to drive to my home which is in a rural area some distance from the shop. I really appreciated her going the extra mile (literally!) to do that for me. One of the managers came to personally install my closet because the office was busy—that was amazing. The closet I had done was really small but everyone made me feel like I was a special and important customer.

The design was great, we really maximized a small space and were able to fit our entire previous walk-in wardrobe into our small 'stand-in' wardrobe and I didn't think that would be possible to do.
THE IDEAS OF ORDER PODCAST

Our new podcast with designer and HGTV star Jeremiah Brent features candid conversations on the spaces that shape us.

Finance Your Project

California Closets Charlottesville now offers financing for your custom storage solution project.* We have several options available to suit your needs.
Favorite Local Projects Near Charlottesville
We'll collaborate with you to make every room in your home work better for you. See some of our favorite projects right here in Charlottesville.
Six ways to improve storage with a custom closet

Is your closet flooded with clothes that you can't even keep track of what you have anymore?

How to create a home office you can't wait to come back to

With more employees working from home, it's crucial that you have a good home office.

Effective garage storage is possible in just three steps

When it comes to re-organizing the garage, many homeowners feel overwhelmed.
Meet Our Designers
The best in Charlottesville
Our expert design consultants will help you create the perfect solution for you.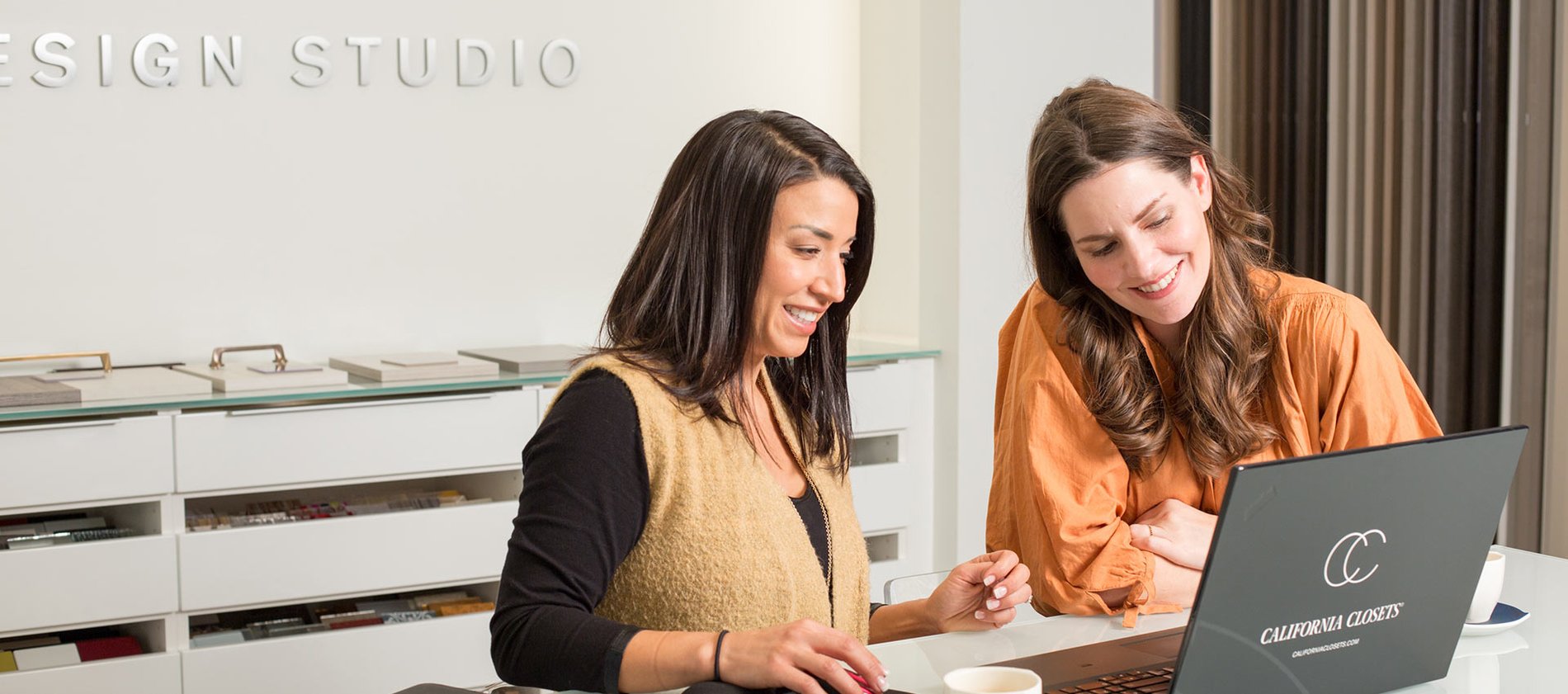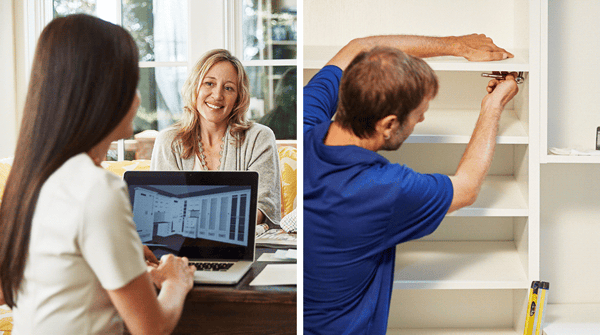 Career Opportunities
Join us in our mission to design better lives through custom storage solutions and organization. At California Closets, Richmond, Virginia, we pride ourselves on being an outstanding employer that offers excellent benefits, competitive salaries, and professional development.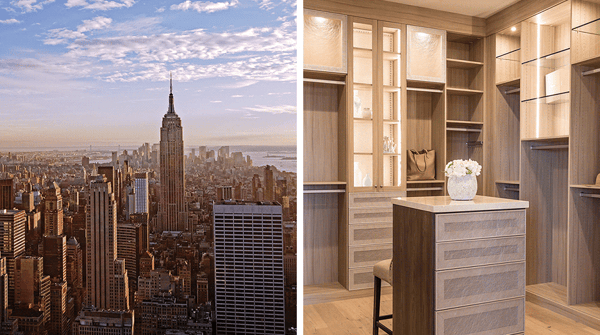 To The Trade
Throughout our more than 40 years as the leader in custom storage, we've worked as a trusted partner on thousands of projects with some of the most talented home professionals. To collaborate on your next project, join our Trade Partnership Program today.
*Subject to credit approval. Financing for the GreenSky® consumer loan program is provided by Equal Opportunity Lenders. GreenSky® is a registered trademark of GreenSky, LLC, a subsidiary of Goldman Sachs Bank USA. NMLS #1416362. Loans originated by Goldman Sachs are issued by Goldman Sachs Bank USA, Salt Lake City Branch. NMLS #208156. www.nmlsconsumeraccess.org.