Discover Vol. 5 of our award-winning Ideas of Order Magazine!
Read More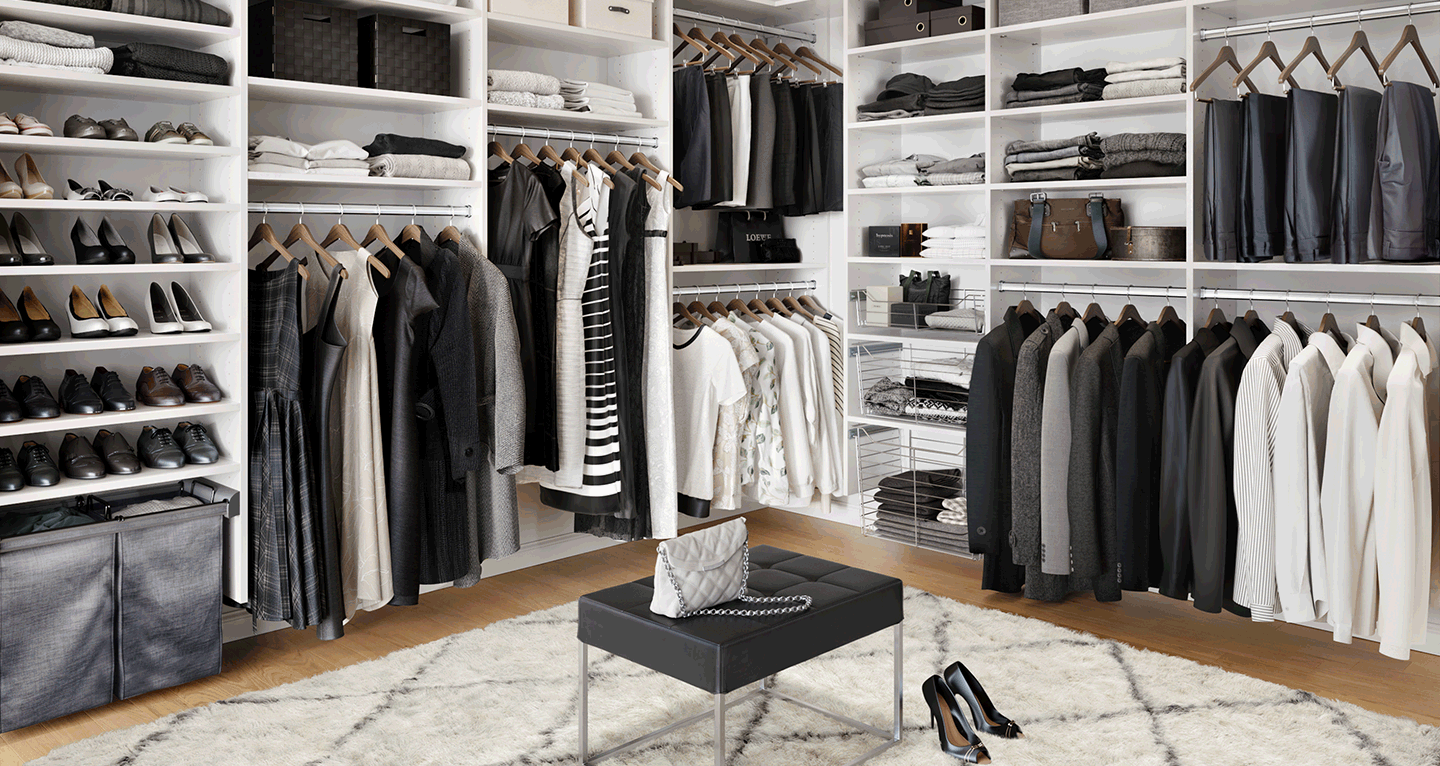 California Closets Spokane
A pioneer in custom closets and home storage for Spokane and Coeur d'Alene since 2000, California Closets Spokane has more than 15 years of experience in devising innovative designs and increasing the storage possibilities for its clients. Whether your mountain-style home along Coeur d'Alene Lake could use a custom garage system for your growing collection of outdoor gear, or your older craftsman-style townhome needs a custom closet solution to maximize your space, the expert team can design the perfect custom solution for your home. Once you're ready to explore custom design ideas for your space, schedule a complimentary in-home or virtual consultation. Together, we'll collaborate with you on every step of the process and on your schedule. California Closets is distinguished by a legacy of innovation, organizational expertise, quality craftsmanship, and design authority. Our teams of professional design consultants and installers are dedicated to providing an exceptional experience throughout the entire process of creating and installing organizational systems for the whole home. Find us in Spokane Valley and surrounding locations near you.
Very pleased with the look! I love the wood options we chose. Also nice to see the design layout on the computer and change the layout as we saw fit.

It was great! So customized! This was my first "grown up" closet and I needed some direction on how to design it. I feel like our space was maximized for the best storage potential and the end result is not only functional but very aesthetically pleasing. This will be in our home for decades to come and I'm so glad we chose California Closets.

I have already recommended California Closets to several people based on my experience.

My closet is outstanding! I could not be happier with the whole process and finished product. Everything promised was done and done on time. The installer was also fantastic. He was courteous and made every effort to install the closet insert quickly as I was on a tight timeline.

This is the fourth project I have had done by California Closets. They were in and out in no time, with no mess left behind. When they came back to deliver two baskets, I asked for an additional shelf and it was installed immediately at no charge. LOVE California Closets!

It's beautiful! Good investment. Have already recommended to others. Liked having choices and the 3D capability. My design consultant did a great job! She told me I would be able to get rid of one chest of drawers and I did!

What a great experience, from the computer aided 3D design to the final product. We had a rather complicated design in mind and they fulfilled it exactly. No flaws, great product. I like California Closets so much I'm going to have them design our plain old closets.

This is the fourth home in which we've had California Closets do their magic. It's a priority for us because of the amazing storage space it creates. We admire the professionalism, efficiency, and prompt attention to any detail or need. Thank you for adding value to our home with the custom storage benefits we get to enjoy all the time!

Our designer was great; very professional and efficient yet he made us feel special with his winning personality. l love the quality of the cabinets. This was the third project that he has done for us and we are very pleased!

Our designer did a great job both in the consultation and the installation. The product is also great. I'm very happy with my new closet room and would (and have!) recommend my consultant and California Closets to anyone.

Our designer was so professional and nice, worked hard and long to finish the project. He worked with us to get the project price down to what we thought was more affordable. He was very professional and yet so easy to work with. We are thrilled with our finished closet and entertainment center.

Loved the finished product the best. The process was quick and professional and turned out better then I had hoped.
VISIT A SHOWROOM IN SPOKANE
Visit the Spokane showroom to get an up-close look at California Closets' high-quality systems, unique finishes, and accessories offered. When you are ready to explore custom ideas for your space, schedule a complimentary showroom or in-home consultation.
THE IDEAS OF ORDER PODCAST

Our new podcast with designer and HGTV star Jeremiah Brent features candid conversations on the spaces that shape us.

IDEAS OF ORDER

Discover Vol. 5 of our award-winning magazine and the stories that reflect our deep connection to where we live.
Favorite Local Projects Near Spokane
We'll collaborate with you to make every room in your home work better for you. See some of our favorite projects right here in Spokane.
Your wall bed questions answered

When you have a smaller space, it's often tough to give up the limited space you do have for friends and family.

Three ways to keep your closet organized

With these tips, you can easily keep your closet organized and tidy for good.

How to utilize your garage as an effective storage space

Whether homeowners want to admit it or not, the garage usually needs the most attention.
Meet Our Designers
The best in Spokane
From an initial conversation through design and installation, our expert design consultants will guide you through the California Closets process and collaborate with you every step of the way. They are committed to serving you and believe that exceptional design can help us all live more organized and happy lives.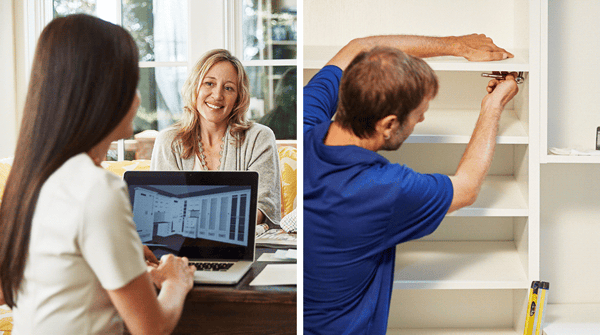 Career Opportunities
Join us in our mission to design better lives through custom storage solutions and organization. At California Closets, Spokane, Washington, we pride ourselves on being an outstanding employer that offers excellent benefits, competitive salaries, and professional development.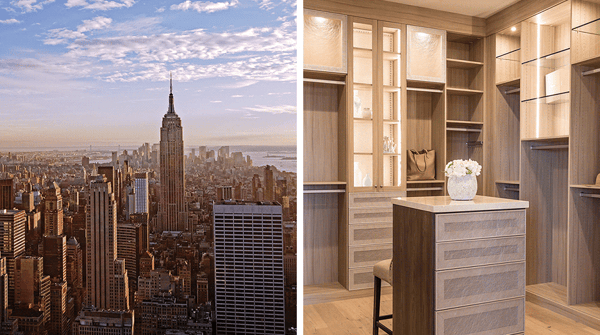 To The Trade
Throughout our more than 40 years as the leader in custom storage, we've worked as a trusted partner on thousands of projects with some of the most talented home professionals. To collaborate on your next project, join our Trade Partnership Program today.