Learn more about our TouchLessService™.
Read More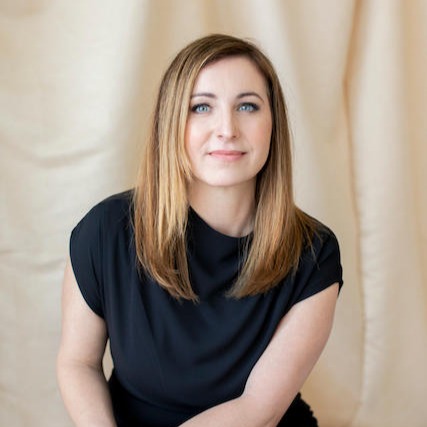 Amanda Purchiss
Design Consultant
I have my Bachelor's Degree in Interior Design from Eastern Michigan University. My past occupation was in kitchen and bath designs, along with working for Ethan Allen as an Interior Designer. The background made the transition to California Closets easy and I have felt at home ever since. I have been a designer here since 2014! Helping clients find happiness and a healthy balance in their lives brings profound gratification. The detail and quality of what we do is not found with any other company. I love bringing creative solutions with genuine care for the outcome of the project. Using form and function to create a space that is truly life changing. I look forward to meeting you and bringing your design needs into a reality!
Amanda Purchiss's Portfolio
I'm committed to listening, collaborating, and working with you to design a custom solution that will optimize any space in your home. Here's a collection of some of my favorite projects to help you get inspired.
Our time with Amanda was an adventure. She walked us through the multitudes of options. And, after our 400th-or-so question, we hugged and celebrated the most wonderful *and practical* closet we could have ever imagined. She was charming and bilingual (she speaks both wife AND husband). Amanda did a tremendous job of informing us, but even more impressive was her ability to dig into our imagination and see what we couldn't even see! Plain and simple – she rocks!

My sales consultant (Amanda) is very knowledgeable of the product. She has excellent design ideas and is very personable. She designed three closets within a couple of hours. I actually requested Amanda. She had previously turned one of my daughter's bedrooms in her home into a walk-in closet and it was amazing! I can't say enough good things about her!

Amanda designed the closet, and I am in love with it. She pointed out the advantages of the lighting, which puts this closet over-the-top. The space isn't super large - it doesn't have room for an island or some of the other cool features that some people have. However, no one has a nicer closet than I have for the size. Like I said, I am in love with it. She knew exactly what should go where to make the best possible use of the space and make it feel cozy and spacious and practical and include everything I need. Jim and Jason did the installation and were beyond superb - they were very professional, efficient, personable, answered any and all questions, pointed out all the features that I would have missed, etc. You are the best! Thank you.

Amanda was very professional and obviously knowledgeable. She listened to my needs and then suggested a number of things to provide function and organization. After entering all measurements into her computer, we discussed the 3D design. We tweaked this a bit, and the finished project was approved. I am so excited to get the project started!

Amanda was fun, friendly and very knowledgeable. She made the entire process painless and had such great ideas and input. I felt like I had my friend over helping me get organized!

I was very pleased with Amanda and her knowledge of the system that she shared with me. As her client, I was very confident with her designs for my project. Amanda was very personable and professional. I am already thinking of an additional project to discuss with her.

The scheduling of a home visit to review our closet needs was simple and flexible. Good follow up too. The sales associate Amanda Purchiss who came to the house was remarkable!! Amanda was extremely knowledgeable, friendly and professional. She spent a lot of time with us to explore or options and come up with a great design. So far we are thrilled with the experience.

Working with California Closets was an ideal experience. From the outset, Amanda listened to my ideas and gave me multiple design options to chose from. Amanda worked with the team to customize the design and help me realize all of my specific requests seamlessly. The end result was a transformation that exceed all expectations. The installation team was great - very professional and incredibly helpful. Management was very communicative, checking in and following up whenever necessary. I also found the price point to be very reasonable. California Closets was the absolute right choice.

Working with my designer Amanda made the experience easy. This is the second project she designed for us. I would highly recommend her to my family and friends.

Both my showroom experience and visit from the consultation were very positive. Even though I visited the showroom when it was about to close, the young lady working that day invited me in and took the time to explain the process and scheduled a time for a consultant to come to my home. The consultant Amanda was very talented and knowledgeable. She came up with a great design and quote during the visit. Even my husband was impressed.