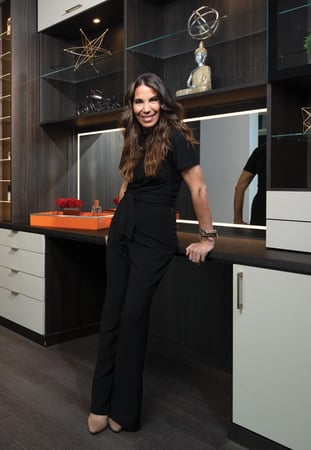 Andrea Boet
Sales & Design Manager
Born and raised in Caracas-Venezuela Andrea obtained her bachelor's degree in Architecture and her interior design degree at the Art Institute of Fort Lauderdale. Her passion for design and desire to help others make the best of each space is always present- she believes in the power of an organized interior to transform daily life. Every customer is important and so is every single space- no matter the size or budget. Andrea will pay close attention to all details and needs to deliver a functional/beautiful space along with a wonderful experience. The most gratifying thing about my job is that I get to help create beauty and order along with meaningful connections with people from all backgrounds. My work feels like play! Andrea Boet is the Sales Manager for the California Closets Miami Franchise.
Andrea Boet's Portfolio
I'm committed to listening, collaborating, and working with you to design a custom solution that will optimize any space in your home. Here's a collection of some of my favorite projects to help you get inspired.