Learn more about our TouchLessService™.
Read More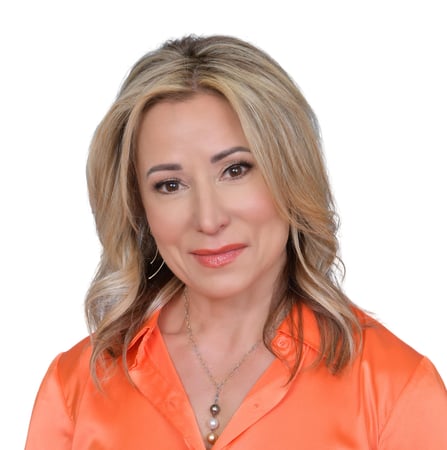 Catherine Garruto
Senior Design Consultant
As a certified Image Consultant and Color Specialist as well as a former boutique owner, I have been assisting clients with wardrobe and style solutions for more than 10 years. I ran a successful women's specialty boutique, affording me the opportunity to perfect my merchandising and style skills, which were unique for each client.  Over the past seven years, I have helped dozens of clients edit, organize and style their closets and home. My passion is to provide high-end custom design and organizational solutions for any space and style.   My personal approach is to work collaboratively with each client to find the best solution for their unique storage needs and to aesthetically enhance their home.  I have vast one-on-one service and sales experience and understand the importance of listening to my clients, while working with their specific wishes and desires. Before joining the California Closets team, I was designing for another closet company.  I couldn't ignore the comparison to California Closets, as they seem to set the gold standard.  As I researched the company, their design and materials as well as the reputation of customer service, I knew that was a company I wanted to be a part of.  The California Closets Experience that we strive for with each customer and the outstanding designs and solutions we deliver is the best in the industry.  I look forward to working with you.
Catherine Garruto's Portfolio
I'm committed to listening, collaborating, and working with you to design a custom solution that will optimize any space in your home. Here's a collection of some of my favorite projects to help you get inspired.
Every aspect of this experience was great.. from design to implementation. Cat Garruto was awesome. She assessed my closet, figured out what was needed to make it work and came up with the perfect design. Could not be happier.

We had an incredible experience from design to installation. Cat helped us design an amazing layout for our mudroom and closets. She suggested things that we would never have thought of & was incredibly responsive. The installation, done by Greg & Hubert, was also amazing. They were prompt, neat, and friendly. We would not hesitate to recommend California Closets!

Love our closets. Everyone from designer to installer was professional and great to work with!

I have long used California Closets for multiple homes, I could not imagine using any other closet company, and feel that California Closets have been a helpful selling point when it was time to sell.

Cat Garruto was on time, prepared, super knowledgeable and had all the answers. Plus the quality of California Closets can't be beat!

Cat Garruto is awesome. She takes time to understand your vision and will make suggestions for bringing it to life. Love working with her.