Learn more about our TouchLessService™.
Read More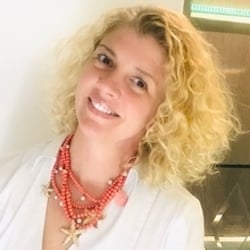 Christine Schneider
Design Consultant
Any space can be a challenge, but a great design makes life easier and is beautiful! I enjoy listening to a client's needs, wants, and frustrations then transforming their spaces into places that make them happy.
Our coordinator was pretty amazing. Extremely thorough, careful and creative. I look forward to seeing what she comes up with!

The two people I met in my interactions with California Closets are fabulous emissaries for the company. Christine Schneider listened to my wish list, looked at my spaces, and knew exactly what to recommend to help me organize my new house. It's hard to imagine that her professional qualifications could be outshone by anything at all, but her personality is so engaging, the two together left me feeling like I was lucky to have called California Closets for a consultation. My installer was Ricky.

California Closets did more than impress me, they set the bar pretty high for any other service I may need! From the initial design with Christine Schneider to our seamless install with Kevin, it was all a top-notch experience! Christine was able to translate my vision into exactly what we needed and added more space than we knew we could have. She also made the effort to meet us at the Skokie CC showroom and very patiently helped and advised and LISTENED as I made last minute tweaks and picked finishes.

Excellent staff and work.

Christine was amazing, very professional and went through every detail with me. Looking forward to working with her.