Learn more about our TouchLessService™.
Read More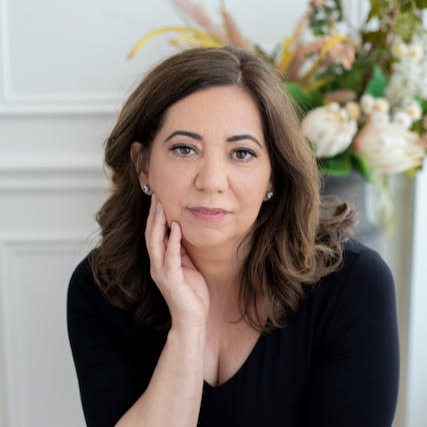 Diane Ivezaj
Design Consultant
I am thrilled to be a part of the design team at California Closets Michigan and to help people achieve their design needs. Being an organized person myself, I am happy and excited to sit down with each client to help them come up with the best solutions to organize their home. I believe that organization is the key to success, in that it gives you the time to focus on the things that are most important to you. I love working for a company that offers that to people. Whatever the organizational need is I am ready and willing to take on your challenge. With my experience in customer service, sales, and design, I know that I can assist you in all of your design and storage needs!
Diane Ivezaj's Portfolio
I'm committed to listening, collaborating, and working with you to design a custom solution that will optimize any space in your home. Here's a collection of some of my favorite projects to help you get inspired.
Diane is lovely to work with...sharp, professional, energetic, quick to respond and does beautiful work. Your showroom is beautiful, too! Products are displayed perfectly for ease of selection. Your software is very cool. The process of making selections was fun and easy, thanks to Diane, your showroom and your process. This was my first visit to California Closets. I am an interior designer and I own a Hunter Douglas Dealership. You have inspired me in so many ways!

Diane Ivezaj is an absolute pleasure to work with. I'm very happy with the quality and high level of customer service. I am an interior designer and will continue to recommend California Closets to my clients.

Our experience was terrific! We had California Closets in previous home. We recently downsized into a new build and knew we wanted to have closets installed again. Our consultant, Diane, was skilled, helpful and very quick with her proposal. We were under a time crunch and she made sure to move things along quickly. We were able to keep our timeline, as the installation was scheduled 6-7 weeks later. We expected longer given the current circumstances. The installers, Ashley and Wes, arrived and got right to work. We had 4 closets installed and we were impressed with their professionalism. It was an all day process and they kept focused and worked diligently to get it done. We officially moved into our new home the day after installation and having the closets in place made the transition much, much easier. We will definitely recommend California Closets!

Diane Ivezaj, my representive, has demonstrated excellent customer service! I called her up after I had signed her original plan for my space. She answered my question and even came back to my home to make sure that I was comfortable with the design. I trust her expertise as her confidence in her job was clearly demomstrated by her knowledge and professionalism. The process has been very efficient and I just know I'm going to love my closet.

The whole experience was awesome! Diane did a great job helping us design the place to our wants and needs. She met us a few times to make sure all of our questions were answered. The installers were great. Very professional and installed the system perfectly. Overall, the experience was great and I'd recommend the team to family and friends. The team truly cares about customer satisfaction.

Diane, the designer team leader, helped us with the process very well. She came to our home, did her measurements and in a short while gave us visual images of the closet proposals on her CAD. She customized it to our liking. We are very pleased with her personalized service and also the attention we got when we visited the Birmingham showroom last week. Despite the place being busy that Saturday morning, with many clients, Gloria did a fine job of showing us all the models on display and created a good first impression. We would gladly recommend California Closets based on interaction thus far. Looking forward to seeing the final product installed to our expectations.

Diane is terrific at her job. I worked with her previously on two closets and she solved many storage problems for me. Diane really listens to my needs on a project and finds the appropriate solutions.

Diane was knowledgeable, professional, on time, and understanding of what we wanted to do. She had great advice and starting point for our project. The consultation felt very personable and respectful.

Diane was very timely, personable, professional and knowledgeable. Her enthusiasm was the right amount to get me excited about the project.

Diane my designer was wonderful and very helpful with the process! I will have more projects in the future with my old house, and I will seek out her advice!