Learn more about our TouchLessService™.
Read More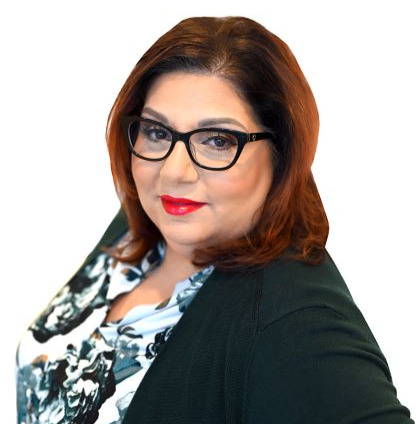 Donna Infantolino
Senior Design Consultant
Hello and welcome to my design page! My clients love that I really get to know them, so I can learn how to simplify their lives with though a fun, collaborative design process. I am not afraid to 'step outside the box' to create a solution that is not only beautiful, but also functional and customized for each of your individual needs. I was raised in a family of home improvement specialists and learned how to read blueprints and install kitchen cabinets at the age of 13. I found that I was happiest when doing something creative, whether it be decorative painting, baking or designing. In 2000, I joined California Closets, where I was able to put my space-planning skills and knowledge of design to use by creating storage solutions for any room in the home. After 10 years, I took a few years away to open a bakery and work in other design-related businesses, and I am now thrilled to have rejoined the team at California Closets as a design consultant. I look forward to working with you on your next project and delivering the best customer service experience possible. Let's get started!
Donna Infantolino's Portfolio
I'm committed to listening, collaborating, and working with you to design a custom solution that will optimize any space in your home. Here's a collection of some of my favorite projects to help you get inspired.
Donna was so easy to work with and gave many great suggestions. She turned my space into a comfy and cozy spot along with much needed space! Looks amazing! Carpenters were awesome! Came early and work quickly. They were very neat and cleaned up very well! Overall, I am very pleased! Thank you!

I love my closets! The quality of the materials is great. The designer, Donna, was creative, really heard what I was looking for, and was wonderful to work with! The installers, Greg and Mike were experienced, cleaned up after themselves and were lovely people! This was a positive experience and I highly recommend California Closets!

Always the best. My entire home is filled with your products. They're perfect and never disappoints. My rep is fabulous too. Donna Infantolino. She's tops!

Donna is the most amazing designer and really tells it like it is, which we appreciate to no end! We're thrilled with our built-ins.

Donna was great, she worked with me every step of the way and really helped bring the idea to life. I'll definitely be working with her again!

I have worked with California Closets for my walk-in and am now working on a wardrobe unit. Donna Infantolino is working with me on both projects and I find her extremely attentive and pleasant to work with and she is a big factor in my decision.