Learn more about our TouchLessService™.
Read More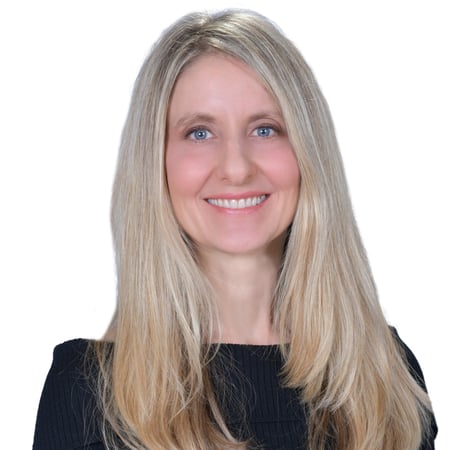 Elizabeth Frey
Senior Design Consultant
Design encompasses how something looks, feels and functions. It affects our lives every day, and when done well, can change things for the better. My goal when working with you is to find the perfect design that satisfies your wants, needs and dreams, a design that you will love and be thrilled with each time you use it! With a background as a professor and professional in the fine arts, working as a Senior Design Consultant at California Closets has been a wonderful way to bring together my skills of aesthetic and spatial thinking, listening to client needs and thinking out-of-the-box to come up with creative solutions with and for my customers. As a result, during my tenure of over a decade with California Closets, I have enjoyed working with thousands of clients in the northern New Jersey area to create storage solutions in their homes and businesses. With this extensive experience working with the best storage company in the industry, comes a confidence that our project will be fabricated with amazing materials by top-notch and reliable installers, and will be supported by an excellent staff and leading technological tools. Choosing to work with California Closets is the best decision you can make for your home and family, and I would love to be your representative!
Elizabeth Frey's Portfolio
I'm committed to listening, collaborating, and working with you to design a custom solution that will optimize any space in your home. Here's a collection of some of my favorite projects to help you get inspired.
We had a wonderful experience with our designer Elizabeth and the building process went very well. The gentlemen was very professional and detail oriented. The final product was everything we had hoped for. Thank you!

Really great experience. Elizabeth was very professional and was open to adjustments throughout. But also fun to work with and really got exactly what I wanted. I love my new closets and highly recommend!

My consultant Elizabeth has been taking the time to thoroughly review my design concerns around tricky details, making sure that every single inch counts in my small mudroom. She has been a pleasure to work with.

Elizabeth has been great to work with on both of our projects! The scheduling process was seamless and the installers did a fabulous job and were extremely professional.

Exactly what I wanted and the price was right. The quality is excellent! I am in love with my new office setup.