Learn more about our TouchLessService™.
Read More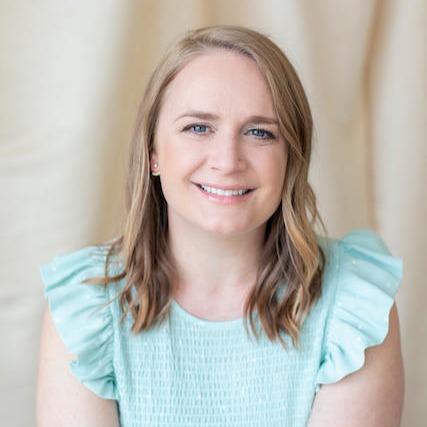 Erin Najor
Design Consultant
As a designer for California Closets Michigan since 2014, I work to organize your space and simplify your life. With more than a decade of design and organization experience, I take pride in finding a place for everything with a beautiful design to fit all of your needs. My passion and dedication have led me to be honored with two Detroit Design Awards – 1st place for Fireplace in 2017, along with 3rd place in this year's Garage design category! I work with my clients to transform their storage frustrations into organized solutions. The wide variety of products that California Closets has to offer allows us to outfit any space in your home including closets, office's, craft rooms, pantries and so much more!
Erin Najor's Portfolio
I'm committed to listening, collaborating, and working with you to design a custom solution that will optimize any space in your home. Here's a collection of some of my favorite projects to help you get inspired.
The experience for us so far, in my opinion, has been nothing but exceptional. We were assigned Erin for our consultation. She's down to earth, pleasant and incredibly knowledgeable. Erin was understanding of our needs and wants. She kept us within our ideal budget. She kindly told us what would work and what really wouldn't work in that kind of space. She's also very quick with the CAD program. We had a plan whipped up within the hour of our consultation. We also were left with ideas for future expansion should we need it. We're still excited and will be moving forward with California Closets. Thanks, Erin!

Our designer, Erin Najor, did it again! We asked for a piece that could house my husbands hanging pants and dry cleaning, enough drawer space to accommodate his and my needs with added storage, a hamper AND needed to house our TV. SHE DID THAT AND MORE! I am beyond extatic and impressed. Our installer, Jim was outstanding. In 4 hours he put together this glorious piece with effectiveness and accuse attention to detail. I am profoundly happy.

Our experience has been wonderful. Our designer, Erin, has been extremely helpful. She immediately understood our storage needs. She designed a cabinet that looks like a beautiful piece of furniture. We anxiously await its installation. We highly recommend California Closets to our family and friends.

Erin was creative with the space; she really knew what she was doing. She gave her feedback and ideas with everything I wanted in mind. She was also willing to change the layout a million times just so I could see what I was imagining. Can't wait for the closet to be complete!

Erin is easy to deal with. She listens. She understands what you want and then recommends and explains all the possibilities. She really gets what you want and need! This is my second time with Erin and I'm excited to see my new closets!

Our experience was amazing from beginning to end. From our initial consultation, we were impressed with our consultant Erin. She knows her stuff! We never felt pressured. Our installer did a beautiful job. He was on time, worked hard, and the area was neat and tidy. And of course it looks fantastic!! A five star perfect experience!

Erin's enthusiasm for her products & design expertise to do the space planning for the closets was so great! Also, her visual aids of so many different closet design projects really helped us figure out what we wanted for the closet remodel.

Erin was so easy to work with. I had a small project but she never made me feel like it was unimportant or too little. She worked with me enthusiastically as if it actually was a big job. I would work with her again. Actually, I would request her.

The experience so far as been very efficient and smooth. We have worked with Erin and she has been very communicative and timely. She listened to what we were looking for and created a design we are extremely excited about! We can't wait to see the results!

Wonderful experience! Beautiful design by Erin Najor, professional and meticulous install by Ashley. Delightful woman to work with! We love her!