Learn more about our TouchLessService™.
Read More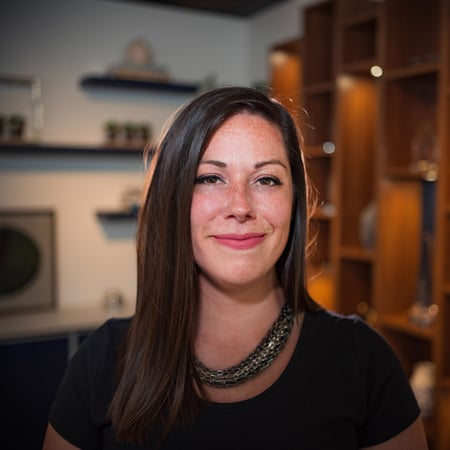 Jacqueline Darrow
Sales Manager
I have been with California Closets since 2010. I started my career in Pittsburgh, Pennsylvania and when given the opportunity to venture out to Long Island, I wanted nothing else but to continue my career with such an amazing company. Working in two different areas has given me a wide variety of design experiences, helping me to become the designer I am today. I have always had a passion for interior design and enjoy helping others express themselves through design. Perfecting a use of space can change one's life. At California Closets, I have been given the opportunity to master the art of spatial design and create custom solutions for every room in a home. With a variety of configurations, finishes, and style each project can reflect upon a client's personal taste. With California Closet's endless options, and keeping with new trends, my creative thought process is always ready for the next exciting project. "An interior is the natural projection of the soul." — Coco Chanel
My experience was lovely.

Outstanding from beginning to end!