Learn more about our TouchLessService™.
Read More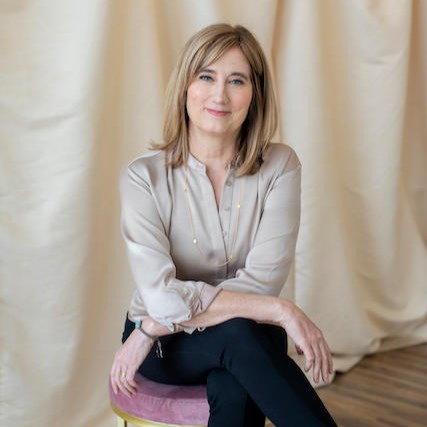 Janice Fischer
Design Consultant
For over a decade I have truly enjoyed my position as a Design Consultant with California Closets Michigan. Turning your storage frustrations into a beautiful, simply organized solution is extremely important to me. My first experience with California Closets was as a customer. Moving from a new construction, open floor plan into a very old home (dating back to the early 1900's) presented me with many storage challenges. California Closets made it possible for my family and me to enjoy our new home while maintaining the harmony and rhythm of our busy household. Thanks to California Closets, we no longer struggle with the limits of our older home. I look forward to meeting with you and hearing about your design needs, and giving you the same gift of a functional, beautiful home solution that will improve your daily life.
Janice Fischer's Portfolio
I'm committed to listening, collaborating, and working with you to design a custom solution that will optimize any space in your home. Here's a collection of some of my favorite projects to help you get inspired.
California Closets, and Janice F. in particular, made our new construction move-in an outstanding experience. Janice's eye for design, while maximizing closet space & functionality, is stellar. There is NO comparison for their customer service and product quality. The installers had the job completed on time (honestly, early!) before we moved in. Janice's professionalism, skill, and attention to detail are all the reasons California Closets are the best!

I recently moved into a new build condo and had California Closets do the closet in my master bedroom and then create a pantry using a closet that's close to the kitchen. I worked with Janice and she designed a closet that not only held all of my clothes but was very functional and fit the space beautifully. While I adore my closet I think I'm more in love with my pantry. The butcher block countertop is gorgeous and just adds more functionality to that space. Ryan installed everything in less than a day and was phenomenal to work with; very professional and very efficient. The quality of their products can't be beat and was definitely worth it. My only words of caution is do not use California closets unless you want them to completely redo everything in your house!!

So easy! Janice took the measurements quickly, made sure what we designed would fit my clothes and did all the heavy lifting while I sat back and browsed all of the pretty organizational accessories! Totally going to be addicted to CC and need this for the rest of the spaces in my home. Thank you Janice. I can't wait to work with you on future projects!

Our experience working with California Closet's people in Michigan went very smooth. Our project started just after the new year and closed out on Feb 17th, so about 6 seeks from design to completion. Our designer, Janice did a great job ensuring our design fit our vision and always kept us away of how changes would effect the overall price, which is very important when the overall project included a total renovation of the bedroom walls, ceilings, and floors. It has been three days since install and we are still beaming at the look of the room and our new closets. Thanks!

Janice spent three hours with me going over four closets. We talked through all sorts of options, and she was low-key with no pressure. I have worked with her before and enjoyed her assistance at that time as well.

The staff have been extremely responsive, friendly and professional. I received a phone call within minutes of my internet inquiry. The designer who came to my home evaluated my needs and completely designed a solution while here. At the end of my appointment, she left me with a design that really meets my needs, a firm quote and an installation date. Wonderful service! I should say that this is the second time I have purchased from California Closets. My first experience was also outstanding. The closets you installed 14 years ago still look beautiful and brand new. I am a very happy customer. Thank you!

Overall great experience. Janice was wonderful about designing our closets and making requested changes in a fast fashion to fit our tight schedule. Install scheduling was easy and I liked the reminder call with instructions. The install crew was WONDERFUL. They were respectful of my home, did a great job with cleanup, and the closets are beautiful.

I love my closet! Janice was wonderful to work with. She listened to what I wanted. With her expertise and knowledge she gave me many suggestions, of which were so helpful. The installation was flawless. I definitely have, and will, recommend California Closets to others.

Very positive from beginning to end. Our designer spent a lot of time with us adjusting the plan until we were completely pleased. The scheduler was anxious to accommodate our preference and made reminder calls. The installers were very professional and did an excellent job, paying attention to all details. We are very pleased with our new closets and will use California Closets again.

This is the second time I have used California Closets, and once again, they did a fantastic job. Janice was extremely professional, and came up with great ideas that met our needs perfectly. Everything was on time and as expected. Ashley was the installer and did all five closets by herself in an afternoon! She was very friendly, and kept us informed along the way. We looked at cheaper alternatives, but are pleased we went with California Closets.