Learn more about our TouchLessService™.
Read More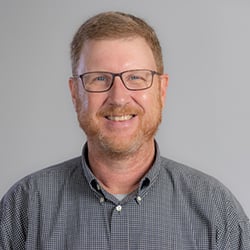 Jeff Frank
Design Consultant
The best part of my job is meeting prospects and customers in person and helping them to move from dreaming about a storage solution to being able to see that solution in 3D. I believe that customers typically know what they want, and I really enjoy the back and forth that leads to a design that works for them. I tend to take a functional approach with my initial designs, as I find that creates a working platform from which we can work together to come up with solutions that don't just organize closets, but that truly make people's lives better! 2013 National Association of the Remodeling Industry > "NARI Contractor of the Year" award
Jeff Frank's Portfolio
I'm committed to listening, collaborating, and working with you to design a custom solution that will optimize any space in your home. Here's a collection of some of my favorite projects to help you get inspired.