Learn more about our TouchLessService™.
Read More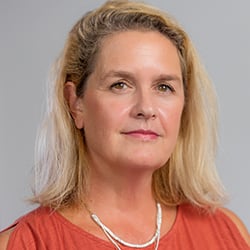 Jennifer Allegro
Design Consultant
As a designer for California Closets, my focus is to introduce you to the best storage solutions available. My degree in Interior Design has prepared me for working with clients in their homes and to answer all your questions that you have about your specific situations. The greatest part of working for California Closets is meeting new people every day and creating a solution for their spaces. Each project is different, and we will work together to evaluate your space and needs, simply put my goal is to simplify your life. Clients are continually amazed by our 3D CAD technology and how it helps them visualize their space right in the comfort of their own home. We here at California Closets work as a team, from design to pre-production to installation we all take pride in creating your dream space. I look forward to working with you on your project.
Jennifer Allegro's Portfolio
I'm committed to listening, collaborating, and working with you to design a custom solution that will optimize any space in your home. Here's a collection of some of my favorite projects to help you get inspired.