Learn more about our TouchLessService™.
Read More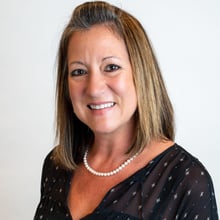 Kimberly Kaminsky
Design Consultant
Nothing is impossible with California Closets as everything we do is custom to fit the client's needs. The word "no" does not exist in my vocabulary and I will always find the perfect solution to fit all your storage and organizational needs. I take pride in transforming your standard space and creating a beautiful and perfectly organized solution. As a senior and experienced designer I have seen and designed for every troubled area within a home or business with total success and cannot think of anything I would rather do or any company I would rather work for.
Kimberly Kaminsky's Portfolio
I'm committed to listening, collaborating, and working with you to design a custom solution that will optimize any space in your home. Here's a collection of some of my favorite projects to help you get inspired.
Kimberly does a great job with design and your installation teams are very professional and clean up after themselves.

Kim Kaminsky was a pleasure to work with and designed exactly what I was looking for. Both Kim and the installer represented California Closets with professionalism. Thank you.

Everything was great. Kim was knowledgeable and professional. Our installer was excellent.