Learn more about our TouchLessService™.
Read More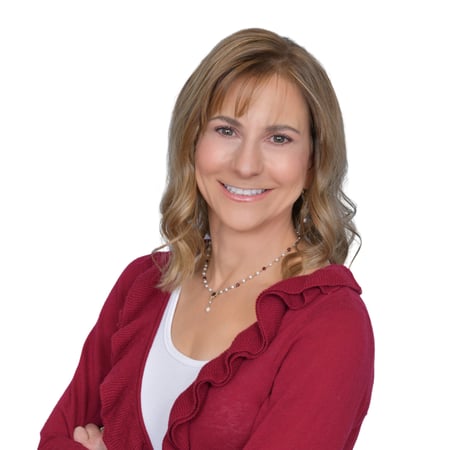 Linda McHale
Senior Design Consultant
Welcome to my page. I hope we'll have the opportunity to meet in-person soon! I've been solving clients' problems for 25+ years, including 10 years as a Professional Organizer. Helping people minimize the clutter, maximize their time, and bring a sense of calm & balance to their home & life never gets old for me. Your space has a tremendous effect on your daily life, and I'm always eager to help improve both, with highly functional designs, gorgeous materials, and astute attention to detail as your project manager. How do you want to feel when you walk into your space? It is a privilege to be part of the California Closets team. I am proud to represent the industry leader in product, design, manufacturing, installation and customer service. As a "Type-A" personality who demands excellence from myself at every turn, it is a pleasure to be part of an organization that expects and delivers the same. "Quality is never an accident. It is always the result of intelligent effort." ~ John Ruskin During our consultation together, I am energized by the collaborative process, pride myself on my listening skills, and strive to make the entire experience enjoyable and highly productive for you. "Interesting work is more fun than fun." ~ Noel Coward Lastly, a favorite quote about value from that bastion of wit & wisdom, Benjamin Franklin ~ "The bitterness of poor quality remains long after the sweetness of low price is forgotten." At the end of the day, you always get what you pay for. California Closets is a long-term investment in your home and your life, and you deserve the best!
Linda McHale's Portfolio
I'm committed to listening, collaborating, and working with you to design a custom solution that will optimize any space in your home. Here's a collection of some of my favorite projects to help you get inspired.
My experience was fantastic. From the design to the installation of my project, the California Closet personnel were very knowledgeable and professional.

Linda, our designer, and the installation team were extremely knowledgeable, helpful and professional. It was a large project that was implemented to our complete satisfaction.

Linda created a beautiful design for our unique space and the install team did a GREAT job. Everyone was very nice and professional. We will definitely use the company in the future for our organizational needs.

Our experience could not have been better. From working with Linda at the sales office, to the extraordinary talent of both John, and TJ who did the installation, we could not have asked for a more professional company to work with. We would recommend California Closets to anyone seeking the ultimate in "Closet Creativity". Thank you all again for a job well done.

Linda was thorough, friendly, engaging and made the entire initial intake seamless. I felt as though she listened to what we were looking for, kept our budget in mind and gave us two beautiful options to consider. Linda created a design that included all of our must-haves and even included some extras that we would have never thought of. The closet options are functional and gorgeous.

We had a great experience. Linda was very knowledgeable and friendly. She was patient enough and did not discourage us from putting our thoughts and ideas forward even though she had to make changes in the design again and again .

Linda was a pleasure to work with. She was attentive and respectful. She made us part of the process and suggested things for us to consider. She accommodated many of our requests. The whole process was good.