Learn more about our TouchLessService™.
Read More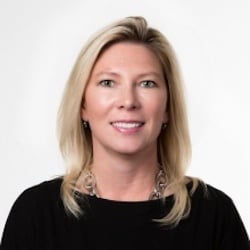 Lois Johnson
Design Consultant
One thing that has helped me prepare for my role as a design consultant is that I worked in Real Estate prior to moving to CA and assisted buyers through the interior selection process for a luxury condo development. We worked together preconstruction through move-in. This really gave me an edge on how to work closely with clients to choose personal touches for their home. I'm very happy to be working with California Closets because we really do have exceptional designs for every room and exceptional people working in every department. This makes my job easy knowing that I can collaborate with a client to create a custom solution that they will love. In regards to our products, I love working with our EcoResin line. They're the perfect blend of style and sustainability. I look forward to working with you on creating a solution for your home!
Lois Johnson's Portfolio
I'm committed to listening, collaborating, and working with you to design a custom solution that will optimize any space in your home. Here's a collection of some of my favorite projects to help you get inspired.