Learn more about our TouchLessService™.
Read More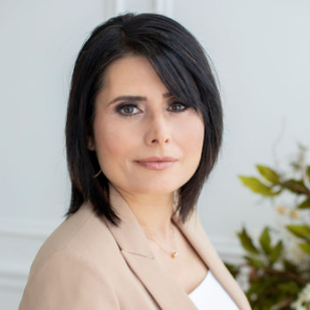 Maria Perri
Design Consultant
As a designer for California Closet I believe that an ordered life brings peace, calm and joy. Having a diverse background allows me to be versatile and flexible to each clients unique needs wile focusing on creating value and offering a great experience. I can help transform your life so that you can focus on what matters most. I look forward to hearing your unique preferences and helping you create a beautiful and functional transformation that is perfect for you and your family!
Maria Perri's Portfolio
I'm committed to listening, collaborating, and working with you to design a custom solution that will optimize any space in your home. Here's a collection of some of my favorite projects to help you get inspired.
Maria has been amazing to work with. She has a friendly and bubbly personality, has been extremely flexible with my busy schedule, and has provided me with all information I need to make sure I am getting exactly what I want at a price comfortable to me. She has been a huge reason why we did not shop around on cost.

Maria Perri thought of every detail that might be important to us, and she accommodated our needs into the design. She was superbly responsive and professional. From the design to the scheduling to the install, the experience was perfect. All communication was positive, and everybody was responsive to our needs.

We were delighted with Maria Perri's proactiveness and preparation for our first call. Great positive energy! A real delight.

The experience with California Closets was impeccable from start to finish. The design process was fun, clear, and budget friendly. The install was professional, clean, and nothing short of perfect. All of my expectations were far exceeded.