Learn more about our TouchLessService™.
Read More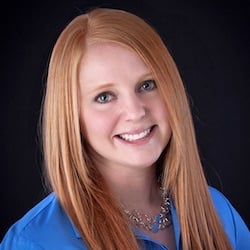 Sarah Leitmannstetter
Sales Lead and Trade Specialist
I am passionate about interior design because I know first hand that designing a space that is functional and aesthetically pleasing helps create an environment that can be enjoyable and more organized. My greatest joy is working with the clients from start to finish. I enjoy collaborating with them to create a design that will best fit their needs and style. I also enjoy the excitement they get when they see the final product.
Sarah Leitmannstetter's Portfolio
I'm committed to listening, collaborating, and working with you to design a custom solution that will optimize any space in your home. Here's a collection of some of my favorite projects to help you get inspired.
Sarah our designer pays attention to detail and is helpful in making sure we fill the space with everything needed to have a fantastic closet!

We had a terrific experience with Sarah. Over a period of eight full months, we exchanged close to one hundred emails with her and had several zoom meetings, not to mention the in-person consultation here at our condo. Planning for our bedroom shelving unit and our closet additions was somewhat complicated, and it went through numerous revisions. Throughout it all, Sarah was unfailingly helpful, courteous, and good-natured. She also clearly is very knowledgeable and capable.

Sarah is exceptionally knowledgeable and truly excited about her product offerings which is infectious.

I loved how easy it was to work with our designer and the installers. Our designer really listened to our wants and needs and gave us an amazing layout. The installers were very professional and clean. They came and left at reasonable times and always made sure to clean up each night before leaving. It was a great experience and we can't wait to work with California Closets again soon!

I had a wonderful experience with everyone I worked with from designer to installers! I absolutely love my wall unit. California Closets was willing to indulge my special requests and worked with me very closely so I ended up with the perfect piece for me. It's both beautiful and functional. A 10+ experience all the way through and a 10+ end result!