Learn more about our TouchLessService™.
Read More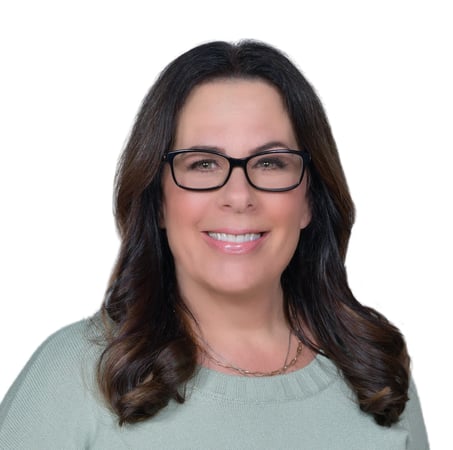 Shellie Topper
Senior Design Consultant
My name is Shellie Topper. I have been working with California Closets for the last 30 years, with two decades as a design consultant. Throughout my career with CCNJ, I have worked with thousands of clients, who have helped me reach many milestones, including lifetime sales totaling over $17 million dollars. In 2007, I was recognized as 'Residential Productivity Designer' for the entire California Closets system. I recently received an award for having one of the Top 10 Designs of 2020, for the bar design you see on my page! Helping people is what I like most about being a designer for California Closets. I love creating solutions side-by-side with my clients that will make a difference in their day-to-day lives. Whether it's simplifying a closet so it's easier to get out in the morning, organizing a messy desk so work gets done on time, or designing a wardrobe that beautifies a room and adds much-needed storage space, I know that what I have done will change my clients' lives for the better. And that puts a smile on my face! I truly believe I have the best job, working for the best company in the industry, and enthusiastically look forward to working with you.
Shellie Topper's Portfolio
I'm committed to listening, collaborating, and working with you to design a custom solution that will optimize any space in your home. Here's a collection of some of my favorite projects to help you get inspired.
I was truly floored when I entered my new master bedroom closet. Absolutely GORGEOUS!!! Shellie did an amazing job with the design and layout to maximize the amount of storage within the space. The quality and finishes are stunning. The installers were professional, neat, and did impeccable work.

I had an all around great experience. Shellie - the closet designer - was wonderful. The install was quick and professional. I give California Closets an A+.

Love our 3 closets. Designed well, product was quality, and install was done on day planned and executed well.

I met with Shellie and she listened to my needs and produced a room that's perfect for me. She's professional and I would recommend her to my friends.

Everything has been super simple from scheduling an appointment to the actual consult with Shellie Topper who was amazing. She was able to sort through my issues and come up with a solution far beyond my expectation. Very Pleased and so happy.

Shellie was amazing! Professional and courteous, and very honest and effective in her delivery. We love California Closets!