Learn more about our TouchLessService™.
Read More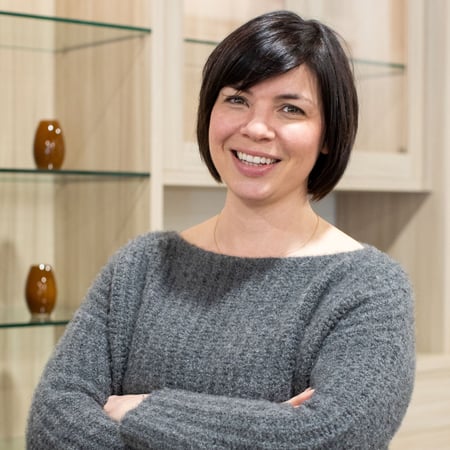 Stacy Skolsky
Sales Manager
As a designer with California Closets, nothing makes me more at ease knowing that everything has a place. I have a great passion for helping my clients achieve this as well. Organization and a proper relationship between form and function has always been important to me. It is my goal to assist my clients in creating a useful space based on their needs and wants. Designing better lives is really what we are trained to do. From the initial consultation, to the design process, we transform a space to meet your needs. Our 3D CAD software makes it easy for our clients to take part in the creativity during the design process. The relationship building and partnership between myself & my clients is the best part! Their vision plus my expertise allows us to collaborate to create exactly what they are hoping for.
Stacy was a pleasure to work with - creative, responsive, smart, and nice. Loved the 3D visuals! She communicated very well throughout the process, and even managed to move up our installation date! Would highly recommend.

Stacy is great to work with and made the process much more fun than I expected!

I had an excellent experience working with Stacy. She was precise, informative, worked well and quickly, while being on top of it all. She was very pleasant!

Stacy was 500% professional, knowledgeable, and efficient - 5 stars!

I've worked with Stacy on 8 or 9 projects... she is a tremendous professional at what she does!