Learn more about our TouchLessService™.
Read More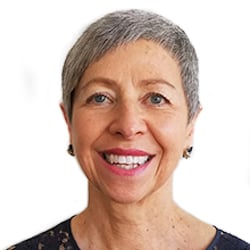 Susan Tucker
Design Consultant
My first priority in designing is listening to my clients' needs, ideas, and perhaps frustrations with their current home storage areas. The best solutions are always reached by collaborating to discover "what can be" and what will fit with your unique needs. With a background in the fabric industry, working with custom orders and project management, I have found California Closets to be an industry leader in service standards as well as offering an amazing range of products and organizational solutions. As a designer, consultant, and advisor, it is my pleasure to create and deliver spaces that make your life more organized, more beautiful, and ultimately give you more time to do the things you love.
Susan Tucker's Portfolio
I'm committed to listening, collaborating, and working with you to design a custom solution that will optimize any space in your home. Here's a collection of some of my favorite projects to help you get inspired.