Learn more about our TouchLessService™.
Read More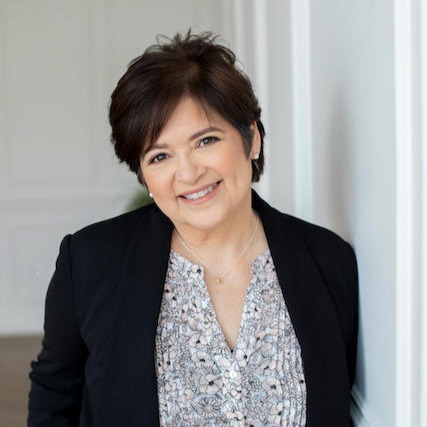 Veronica Perkins
Design Consultant
Organization has always been a part of who I am. It's how I grew up. This part of me led to jobs I took as a college student, to running my own household, to heading fundraisers for my children's school. Organization in my home life allows me to work efficiently and provides more time for the more important family time and fun. Eventually, the closet business spoke to me and I have now spent over a decade working in the field. This lead me to landing a job with the industry leader, Califiornia Closets. I have now had the pleasure of working here for 4 years! Having worked with competitors, I can say with complete confidence and knowledge that this is a company that gets it right. California Closets delivers what they promise and leads in quality and service. More importantly, California Closets, MI has created a company with 43 years of experience that employs over 70 employees; all who truly understand the concept of "The Team." Every single one of our employees is on the same page to deliver a quality product to ensure complete customer satisfaction. I am ambitious and detail oriented with every space and every project. I believe in treating every client as I would want to be treated and making sure each of my customers has enjoyable experience! My goal is to help you fulfill your home design needs with a solution that they you will love for years and years to come.
Veronica Perkin's Portfolio
I'm committed to listening, collaborating, and working with you to design a custom solution that will optimize any space in your home. Here's a collection of some of my favorite projects to help you get inspired.
Veronica has been wonderful, always returning calls fast,making extra trips to my home. The quality of the product is excellent. They had everything I needed and designed it just how I wanted it. Veronica is working on a minor issue after the installation and has been responsive and prompt to correct and deliver. I will be using California Closets again in the future for another project I have been considering.

I have used California Closets on 2 separate occasions and both times I have received exceptional service from the initial consultation to the closets being completed. The consultant was able to provide many options that worked for my need and within my budget. I am completely satisfied with my final results and plan to continue using them as well as recommend to others who are looking to customize their closets or spaces to meet their needs.

I've had California Closets finish my closets and now I have them doing some storage units in my main bedroom. The designer I work with is very knowledgeable will work with me when I get out of my price limit. They help me to find different options to get exactly what I want. There are a lot of the choices with colors, sizes and hardware. I haven't seen anything that they can't do yet. I would recommend them to anybody!

I have used California Closets to design more than one closet in my home and both times I have not only been impressed by the layout to meet my needs, but the workmanship as well. I've worked with the same designer, Veronica, and she has been very attentive to my vision. Ashley built my recent unit and I am thoroughly satisfied with her work. I will continue to use as well as recommend California Closets to others.

We have used California closets for our apartment in New York, and now at our second home in Ann Arbor. Both experiences have been fantastic. Veronica, our designer, was responsive, proactive and provided everything she promised. Allison, our installer, was professional, on time and did her work with absolute expertise. Couldn't be happier with our closets!

From start to finish the process was fantastic. From the design with Veronica to the install with Jim we couldn't have been more satisfied. Every date was hit as promised. We are looking at our home now with other ideas. Thanks so much, we love the work!

Everything from design to installation went smoothly. My designer worked with me to get just what I wanted and was very patient with my many questions and requests. Communication was great and scheduling easy throughout the process. Both visits to my home were on time. Looking forward to having another project in the near future.

Great experience! Our designer Veronica was amazing! We are so happy with everything!

I liked the collaborative work with the designer, her honest assessment of the space and her no pressure approach to keeping to our budget. She ws friendly and very helpful when it came to stretching our budget to give us to best space possible.