Learn more about our TouchLessService™.
Read More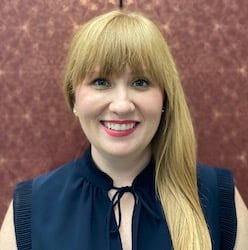 Yvonne Swiergula
Design Consultant
There is so much beauty in creating the perfectly designed space. The fun is the challenge to get there utilizing unique perceptions, perspectives, moods, and opinions. And these change with each new experience. The best part of design is that it is constantly changing and evolving into something new. Design is never boring. Interior design is what we live in and experience each and every day so that holds a lot of power in our existence. I truly enjoy seeing that my clients feel heard, understood, and happy with what I can create to improve their lives!
She was very helpful & patient.

Yvonne was wonderful to work with. I would definitely recommend California Closets to others. You are making what I want easy to do.

Yvonne is wonderful to work with! She had designed our Master, pantry, and 4 additional bedrooms to maximize the space with our family's needs in mind.

Yvonne was on time, super friendly and came up with some great ideas.

Yvonne was excellent in the sales department, very nice, worked with me and helped find a solution.