Learn more about our TouchLessService™.
Read More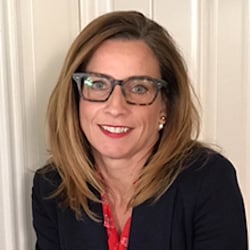 Kim Warden
Design Consultant
A clean, clutter free home is good for the mind and soul. I'll admit I'm an organizational freak, but I honestly think a productive day shouldn't start by crawling on the floor to find the matching shoe. Organizing is about efficiency, but it's also about peace of mind, and the freedom to focus on the important stuff, like getting out the door on time (in matching shoes). My clients trust that I'll provide functional, flexible design solutions, applying the same principles from my years of kitchen and bath design. Whether you're looking to streamline a linen closet, revamp your home office or create your dream master closet, I will help you create a space that you not only love but one that "works" for you.
Excellent. The design came to life exactly as promised and I am in heaven!

The whole process from the design of our office, quality of product, installation and post-sale follow up exceeded expectations.

As a real estate agent, I always advise my clients that to improve their closet space to install California Closets.

It was quick and I enjoyed the experience. The closet installation went smoothly and the workers were very courteous and professional.