Learn more about our TouchLessService™.
Read More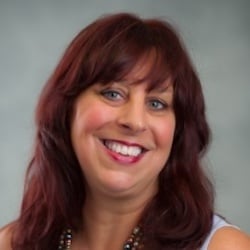 Nancy Dayian
Regional Design Manager
After all these years, my role as a Design Consultant is still different every day. Every space offers a unique challenge, every customer has specific needs. I pride myself in providing exceptional customer service. Whether I am designing a basic reach in closet, an over-the-top dressing room, a mudroom, office, pantry, or garage, the outcome must be the same … it must be functional, it must meet the intended needs, and my customer must love their new space! Awards/Recognition/Experience: Senior Designer, almost 20 years Product Manager Design Manager New Designer Trainer Quality Designer of the Year Closer of the Year Multi-Million Dollar Club Silver Club Designer of the Month Rookie Designer of the Year Quality Committee Contributor to and Supporter of: Habitat for Humanity Make A Wish Project Smile New England Village home for disabled Dress for Success On the Rise, Community, Service, Advocacy for Homeless Women Forever Home Rescue New England Member of: Downtown Womens Club, http://downtownwomensclub.com Women's Success Network, http://www.wsninc.org/ Boston Society of Architects Women in Design Member of Linked In
Nancy is smart and creative. She has a good sense of humor and has lots of patience to listen to us, understand, contribute great ideas and make suggestions. So excited about all the options.

We have had only a great experience with Nancy Dayian. Her design expertise and great customer service is reason to recommend Cal Closets for our design projects.

Nancy Dayian was very knowledgeable, informative, pleasant, and a pleasure to do business with. She is truly an asset to your company.