We're Hiring! Find Jobs and Apply Today
Read More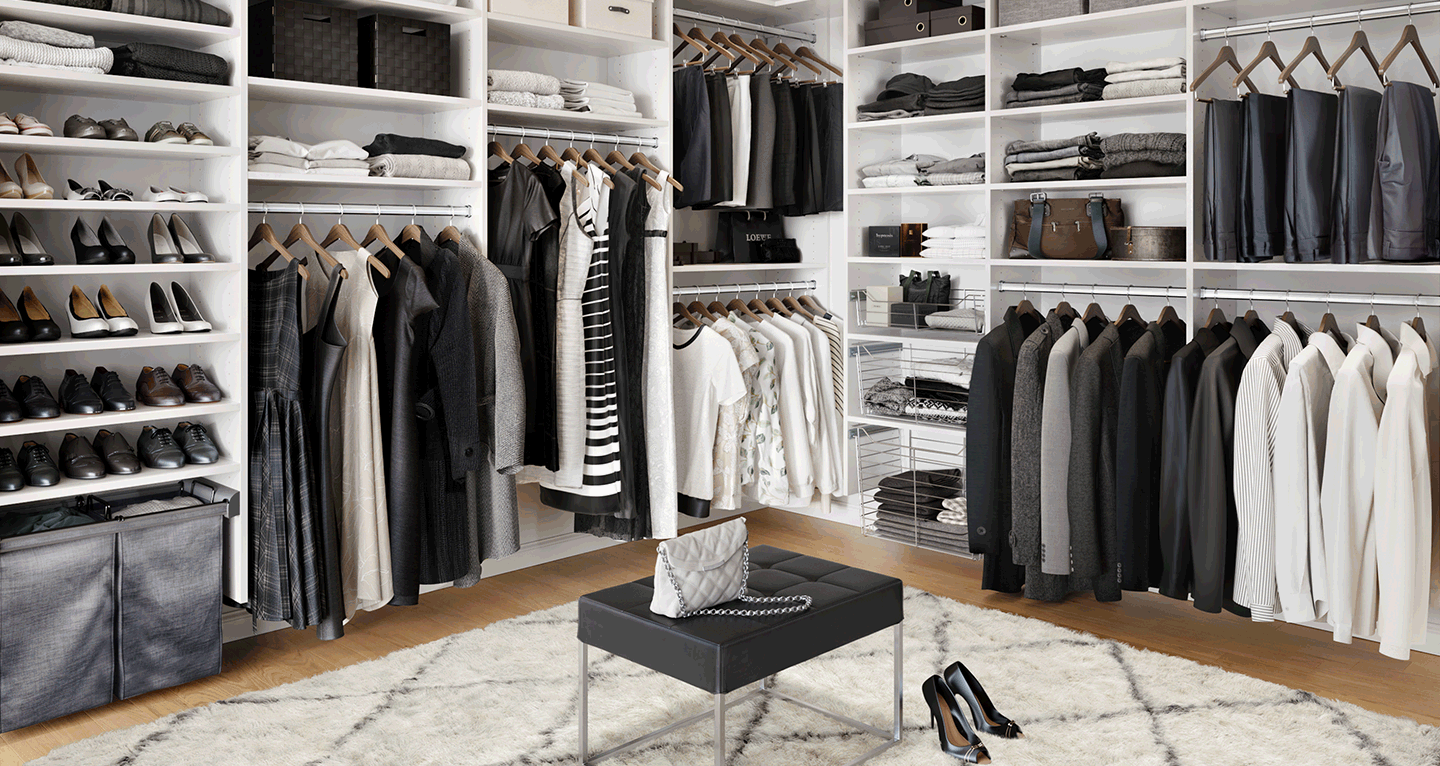 California Closets Greater Boston
With more than 31 years of experience creating custom closets and innovative storage design for the Boston area, California Closets Greater Boston will transform your home through thoughtful use of space. Serving Greater Boston, Metro West, the North Shore, the South Shore, and everything in between, the team will work with you to meet your desired functions, aesthetic, and budget. Throughout the years, the team at California Closets Greater Boston has had the opportunity to transform every type of home in the area. The team has added closet space to older homes where none existed, installed built-ins designed for growing families, created multi-use spaces for small modern condos, and developed storage for clients who are downsizing. Whatever your storage challenge may be, this team will find a solution.
Very helpful design staff and great installation staff. A very positive experience to have a project be executed so smoothly.

Our saleswoman and the gentleman who came to install the closet were very pleasant people. The saleswoman did a wonderful job explaining our options to us and was very patient as we changed our minds quite frequently. The installer did an amazing job setting up the closet. We couldn't be happier with the way everything turned out.

My bookcase that I ordered was a fine piece of furniture, and it's very strong, and I'm sure will last a long time! I had two closets done, and they are so beautiful. I have to keep my closet doors open to show all my friends! Thanks so much!

Beautiful, conveniently located showrooms. The salesperson had precise product, installation and delivery knowledge. She was always prompt and very helpful with the design. Products delivered as scheduled. The installer was prompt, communicative, friendly, and talented. The look and function are perfect for our newly constructed spec house.

I like how courteous and professional my designer and installers were. I love the computer program that shows you EXACTLY what the design will look like installed. I love the variety of choices in resin inserts, door front panels, hardware, etc. California Closets is doing things right!

Prompt, professional and met all expectations. I am a licensed contractor and thought about ordering one of the many copycats out there, but the quality in the fit and finish is 10 times better than I would have been able to achieve.

Neat and clean. Product looks beautiful. The installer was quick and respectful of our space and our time. Sales person really took the time to understand our needs and presented us with all our options. She was very responsive and quick to get us the information we needed.

The designer really takes her job very seriously down to the millimeter. Her advice on design and inquiries on our lifestyle was an integral part of the process.

The design process was fun and easy, the install was quick and efficient, and our closets came out great! Well worth it!

Prompt, courteous response to initial communication. Helpful suggestions. Detailed layout and willingness to make changes. Friendly, skilled employees. Follow up after installation.

Excellent, from beginning to end. My designer introduced a number of design ideas I had not thought of, but that greatly improved the project. The installer was prompt, thoughtful (he called to let me know exactly when he would be arriving), and did the work quickly and perfect to specifications. I'm quite thrilled with my new closet and very pleased with the whole experience.

California Closets' quality and workmanship is outstanding. They have the best product in the marketplace. The installers are professional, experienced and do an excellent installation. This is my second time purchasing a product from California Closets. I plan to have them do a third install for me in the fall. I recommend them highly.
VISIT A SHOWROOM IN GREATER BOSTON
Visit the Brighton, Peabody, Natick, or Burlington showrooms to get an up-close look at California Closets' high-quality systems, unique finishes, and accessories offered. When you are ready to explore custom ideas for your space, schedule a complimentary showroom or in-home consultation.
Our Process

Starting with a complimentary virtual or in-home design consultation, we'll collaborate with you to create the perfect solution for you and your home.

FRIENDS & FAMILY EVENT

Ask your design consultant how you can save up to 15% during our Friends & Family Event.
Favorite Local Projects Near Boston
We'll collaborate with you to make every room in your home work better for you. See some of our favorite projects right here in Greater Boston.
Home office designs that will increase productivity

To have a productive workday, you need a productive office that suits your working style.

10 ways to upgrade your closet

There are many simple things you can do to help give your closet a makeover. These 10 easy fixes can help.

Answers to your questions about murphy beds

We're answering your questions so you know everything about why Murphy beds are a great solution.
Meet Our Designers
The best in Boston
From an initial conversation through design and installation, our expert design consultants will guide you through the California Closets process and collaborate with you every step of the way. They are committed to serving you and believe that exceptional design can help us all live more organized and happy lives.
Courtney Cavanagh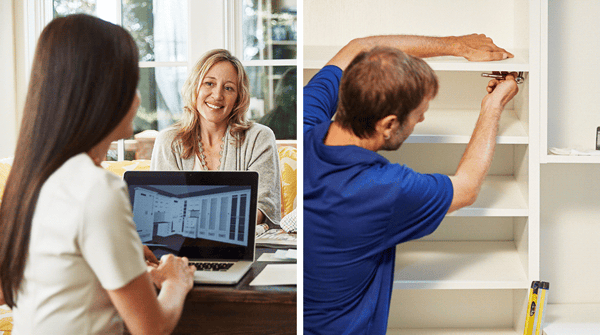 Career Opportunities
Join us in our mission to design better lives through custom storage solutions and organization. At California Closets, New England, Massachusetts, we pride ourselves on being an outstanding employer that offers excellent benefits, competitive salaries, and professional development.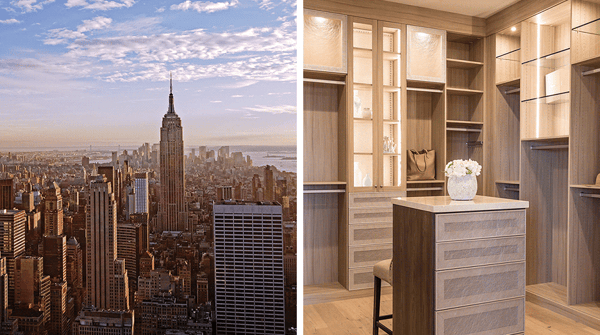 To The Trade
Throughout our more than 40 years as the leader in custom storage, we've worked as a trusted partner on thousands of projects with some of the most talented home professionals. To collaborate on your next project, join our Trade Partnership Program today.