We're Hiring! Find Jobs and Apply Today
Read More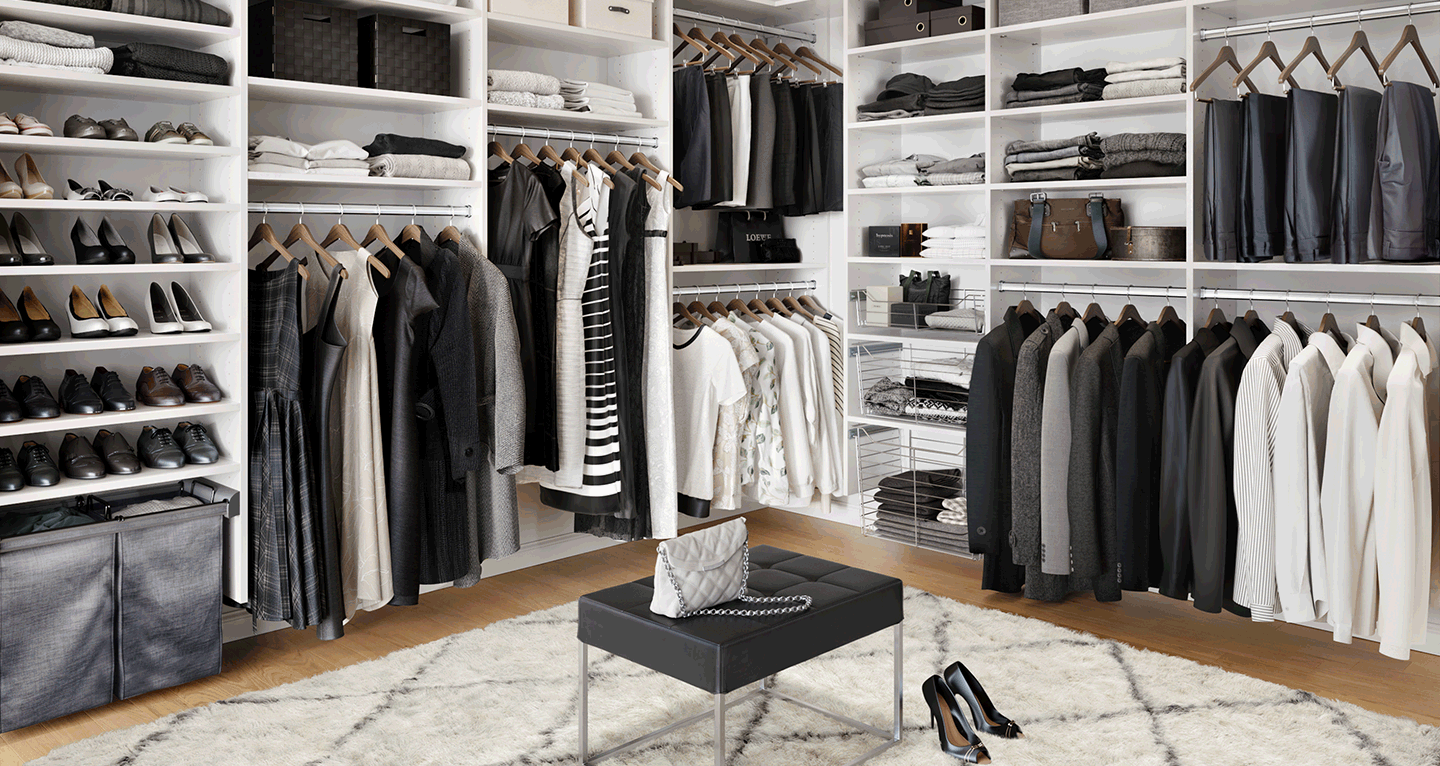 California Closets West Palm Beach
A pioneer in custom closets and home storage for Florida since 1986, California Closets West Palm Beach has more than 28 years of experience in creating innovative designs and using any space to its fullest. Whether you need more efficient closet storage in your condo on the Intracoastal of West Palm Beach or require an updated laundry room for your cottage-style home in Vero Beach, the expert team will help you design the perfect customized home storage solution. Many customers of California Closets West Palm Beach tend to have atypical requirements because of the seasonality of the homes in the area. Many clients have second or third homes in the region, so they spend less than six months in the area. This team is happy to work around restrictive construction rules or specific timelines that may apply to your home and custom design a closet system to meet your exact needs. Visit the Palm Beach Gardens or Vero Beach showrooms to get a firsthand look at the systems, finishes, and accessories offered. When you are ready to explore custom ideas for your space, schedule a complimentary showroom or in-home consultation. Serving West Palm Beach, Florida and surrounding locations near you.
Love the fact that my closets have an almost endless possibilities with the design my consultant came up with. You all hit a home run on our home designs! Thank you.

The showroom liaison was very knowledgeable. Our in-home consultant was professional, personable, and did and exceptional job designing our closet. Then the installer was perfect, he took great care in installing the closet and cleaned up and left things better then he found them! Thank you for a great experience from beginning to end!

The best thing about our experience with California Closets was our designer. I'm amazed at her ability to utilize small spaces to the fullest potential.The quality of the workmanship, as well as the product itself, is excellent. California Closets offer a great value for a top-notch product – from design to installation. Thank you! We love our closets.

Amazing from beginning to end. Thee designer that came to see me understood immediately what my needs were and that is what he designed and had executed. The installer was efficient, helpful, and caring, cleaned up after himself and made the entire installation pleasurable. My closets are amazing — I have exactly what I wanted and needed and would recommend and use again California Closets.

I used California Closets when I built a home in 1990, when I moved into a condo in 2003, and now in this house! I love them and felt the designer was professional and proficient. The installer did an excellent job.

From the first creative consult with our designer to the superb installation, the entire California Closets experience was fantastic. Knowledge of product and careful consideration for our individual needs were met and exceeded.

I felt that every step of the event was professional. From start to finish, each person made me feel like my project was the only one of theirs! I can't wait to start something new!

After 10 years of hearing about California Closets and personally having the work done in my home, it's amazing how images don't compare to the real thing. My wife and I loved the experience we had and set up for more work to be done. Thank you California Closets and staff.

The design was created to meet my immediate needs. I am extremely pleased with the ease of the entire process: from the design to the scheduling to the follow through with the installation. I felt that it more than met my expectations and I look forward to doing another closet in the very near future.

It was a positive, stress-free experience. The craftsmanship and the quality of the room are perfect. I have already told several friends to use California Closets for their next renovations. The craftsmen were professional and everything was completed exactly how we envisioned the project. Thank you!

Very enjoyable from beginning to end. I believe there is always room for improvement so I never give out 10's when rating services but I honestly could not think of one thing that could have been done better, so this is a first for me in over 50 years. Kudos to the entire staff.

My design consultant was knowledgeable, professional, and friendly – he recommended the best combination to maximize my closet space. Installer was prompt, friendly, professional and the end product met (and exceeded) my expectations. Top notch service and product!
VISIT A SHOWROOM IN WEST PALM BEACH
Visit the Vero Beach or Palm Beach Gardens showrooms to get an up-close look at California Closets' high-quality systems, unique finishes, and accessories offered. When you are ready to explore custom ideas for your space, schedule a complimentary showroom or in-home consultation.
Our Process

Starting with a complimentary virtual or in-home design consultation, we'll collaborate with you to create the perfect solution for you and your home.

IDEAS OF ORDER

Discover Vol. 5 of our award-winning magazine and the stories that reflect our deep connection to where we live.
Favorite Local Projects Near West Palm Beach
We'll collaborate with you to make every room in your home work better for you. See some of our favorite projects right here in West Palm Beach.
Reach-in closet ideas to organize your bedroom

Having a convenient, organized and functional closet space where you can easily find your items is ideal.

Functional cabinet designs for a small kitchen

No matter the size of your home, you should have a kitchen that's organized, functional and beautiful.

Create two rooms in one with a wall bed

Rather than sacrificing what you want, have you considered creating a multipurpose room?
Meet Our Designers
The best in West Palm Beach
From an initial conversation through design and installation, our expert design consultants will guide you through the California Closets process and collaborate with you every step of the way. They are committed to serving you and believe that exceptional design can help us all live more organized and happy lives.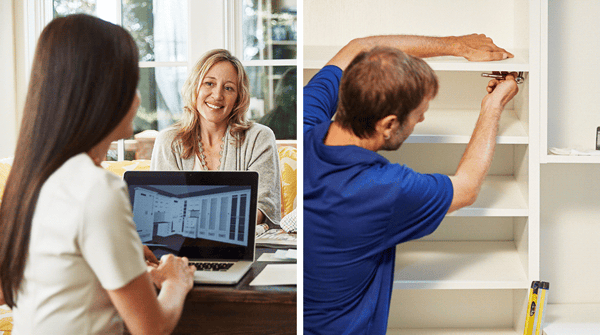 Career Opportunities
Join us in our mission to design better lives through custom storage solutions and organization. At California Closets, West Palm Beach, Florida, we pride ourselves on being an outstanding employer that offers excellent benefits, competitive salaries, and professional development.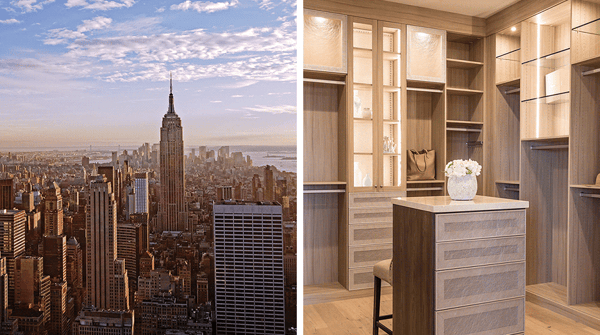 To The Trade
Throughout our more than 40 years as the leader in custom storage, we've worked as a trusted partner on thousands of projects with some of the most talented home professionals. To collaborate on your next project, join our Trade Partnership Program today.